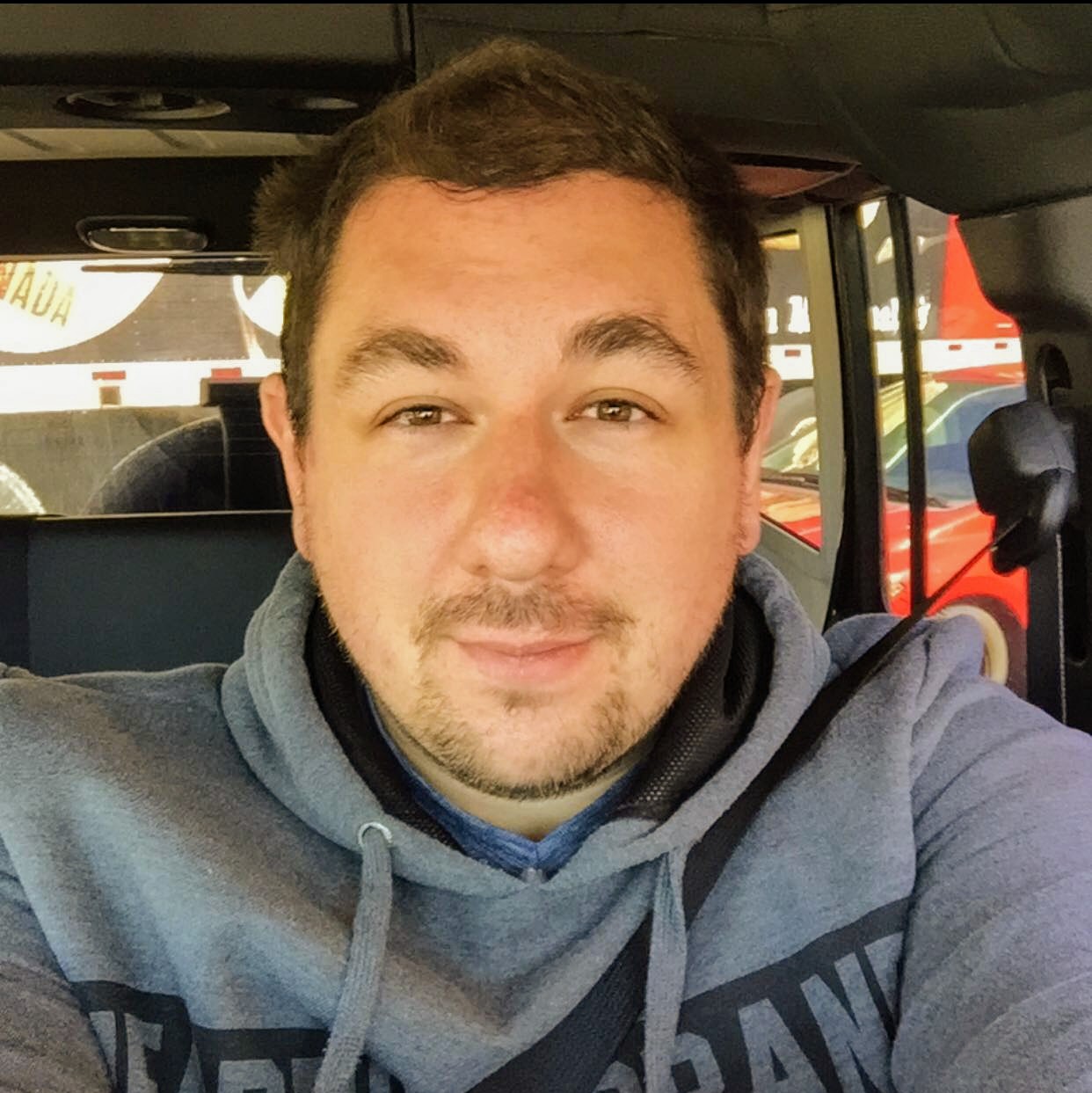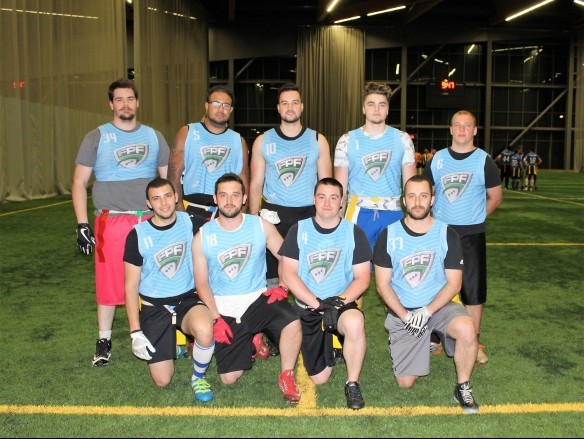 Can anybody stop Ice Up?
Division D Quarterfinal Previews
Wednesday, Jul 25, 2018
Division D-1 | Division D-2
Division D
Quarterfinal Matchups
D1
Conference A
1 All Hooks vs. 5 B.D. Bandits
Previous Matchup: 37-37
A couple of things here. I know that All Hooks are favored, and I love that. Nothing better than playing a game where the believers are few and far in between and you get a chance to prove a ton of people wrong. That being said, I view this as a completely different game and almost a different team. They did not have Charles-Olivier Lavigne at QB, nor on defense and that changes quite a bit. I actually have a lot of respect for both him and Nicolas Schaefer and think they are relatively equal at the position. It's the difference between playing Aaron Rodgers or Russell Wilson. Both get the job done, both look good doing it, yet they have completely different ways of executing the game plan.
Finally, as most may or may not know, we completely gave away the game the first time around. We let them score two 40 yard TDs on the last play of the first half and the last play of the game which helped them get the tie. I can assure you that they will not be treating us like the underdog because they know we'll be able to compete with them and they'll come ready. So will we.
Both Lavignes, White, Coutu and the rest of All Hooks are all extremely good athletes who know the game well and we knew we would be facing them at some point in these playoffs. Hopefully we can slow down their top weapons and get them out of their comfort zone. I know what worked well last time and I expect them to change things up to take those plays away. As a team, we're looking forward to it.
Prediction: N/A
2 Super Saiyans vs. 3 Half-A-Stars
Previous Matchup: Super Saiyans 29 - 12
The Super Saiyans narrowly escaped against the Smokin' Axolotls last game and while they won the battle, they may have lost the war. Rich Humes looks to be out of this game with a knee injury and that will hurt the remaining Saiyans moving forward. While the Saiyans are still pretty stacked, it's hard to imagine the group without their leader. Bonus points if Humes can march onto the field for the final drive and help get the Saiyans the win just like Goku tends to do in every major battle. It's unlikely, though. Senzu bean anyone?
Huge shoutout to Half-A-Stars for getting to this game after beating up on Fun Boys with only 5 guys. It's surprising because Fun Boys have been solid all season, however a few costly turnovers and the inability to stop Langburt's offense was the story. Will the Saiyans be able to match them score for score? Turnovers will be big in this game because each team is very capable of scoring on every drive. The keys to the game will be avoiding Langburt on defence and capitalizing on all of your chances if you are the Saiyans.
For the Half-A-Stars, marching the field will be more difficult this week as they face off against Allard, Johnston, McQueen and Fontana. There won't be a lot of space out there and Allard and Langburt play safety in a similar fashion so he'll want to avoid ducks over the middle. I expect both QBs to use their feet not only to gain yards, but extend the play. The winner of the game should be the team who can play the "get open" game a little bit better. In their previous matchup, Half-A-Stars got blown out without Andrew Langburt. He'll be out for revenge.
Prediction: Half-A-Stars 25 - 24
Conference B
1 Ice Up vs. 7 Supply and Command
Previous Matchup: N/A
In a game where a lot of media members, myself included, said that Texas BareManz would give Ice Up a hard time, Ice Up came to play and to shut everyone up. They showed their dominance and proved why they are the number 1 seed in their Conference heading into the playoffs. During the regular season, Ice Up scored 374 points in 10 games. For those not as good in math, that's exactly 37.4 points per game. Oh and Jordan Mcinnis was probably responsible for 373 of those points. Kidding, but he did make a second home in the endzone. Will Justin Blanchard be able to stop him? Will they use somebody with a little bit more size to cover him? I look forward to see what their game plan is to take away Ice Up's number 1 target.
Supply and Command had a bit of luck as Peeze told me he tends to always have success against GM Kolethras in the playoffs. Thoughts, G.M.? Will that luck continue against one of the hottest teams in the Division tonight? On paper, it can be a brutal matchup for Supply and Command. It's been an eventful season for Supply and Command as they had several different QBs, but Jonathan Lyristis has come in and gotten the job done. He'll try to avoid Mitch Desmarteau, Eric Paquette and Jordan Mcinnis. I think the game plan here is to do a little bit more running and take advantage of zones as they open up. While Supply and Command have athletes of their own, I wouldn't try to face Ice Up man to man.
I don't know that this has the potential to be a blowout but as soon Ice Up is able to get up by more than 1 score, they should have this game in the bag. The trick is to match them step by step and force them into a mistake. They may only make one, but you have to be ready for it.
Prediction: Ice Up 32 - 21
3 Show Me Your TDs vs. 5 Diablos
Previous Matchup: Show Me Your TDs 35 - 19
I'm starting to feel the shade being thrown at me by my colleague, Francois Martin. Two weeks in a row he has predicted a loss by the B.D. Bandits and I am not sure how to feel. I picked them to win last week and they did, so maybe I should start to think a little bit differently. In all seriousness, they played an excellent game last week and I expect another solid week. The difference is in the opponent. Show Me Your TDs have been there before and will be a much more difficult matchup. They have already beat the Diablos once and I'm hard-pressed to find a reason why history won't repeat itself.
Show Me Your TDs bring a lot of skill and knowledge to the table and have proven they belong in the top tier of the division. They outlasted Comeback SZN last week and will look to slow down Francois Martin's high powered offense and I imagine they will have an excellent game plan to do so. The secret for the Diablos will be to make a few changes from the first time these two played and the ever so difficult task of shutting down both Alex David and Anthony Addona who combined for 13 catches, 85 yards and all 3 of their offensive touchdowns last week. Oh and it looks like Mathieu Houle is back, too. No biggy.
Ultimately, I think the challenge will be too great for the Diablos and I think that Show Me Your TDs pull this one off. It won't be flashy but they will manage the clock well, score consistently and keep the ball out of Francois Martin's hands long enough to solidify the victory. For dramatic fashion, let's call it a one point victory.
Prediction: Show Me Your TDs 32-31
D-2
Conference A
1 Cheatcode vs. 7 Team Ethnik
Previous Matchup: CheatCode 44 – 26
I guess it can happen to anybody, but showing up to the wrong field for a playoff game has to be one of the worst mistakes you can make in the playoffs. Especially considering you kicked another team out at the last minute over a technicality, Grabuge has some explaining to do. Who knows, maybe Team Ethnik orchestrated the whole thing to get CheatCode a little rusty prior to their game. Anything is possible at this point until you prove to me otherwise!
CheatCode are obviously the favorites, I don't need to tell you that. Team Ethnik may even prefer it that way as nobody has really expected anything of them. And who knows, maybe the week off will play in favor of Team Ethnik a little bit. They've seen CheatCode before, they should know how to adjust, it'll just be a matter of whether they can cover CheatCode's plethora of receivers. Team Ethnik managed to win last week with 4 interceptions, which speaks more to lack of closing ability of Tough Lungs rather than the dominance of Team Ethnik. It's enough to give me a lot of doubt about their ability to contend with CheatCode. Benoit Lawlor has to be better, simply put.
While it may be foolish to bet against Cheatcode, I think Team Ethnik may have a cinderally story vibe going on. It's always fun to cheer for the underdog and this may be the perfect example of that. There would be far fewer headlines if CheatCode win than if Team Ethnik pulls this one off. Call me a fan of theirs or just a fan of some drama, but it would be entertaining to see Team Ethnik pull off the unimaginable. Oh, I'd still bet on CheatCode, though.
Prediction: CheatCode 32 - 19
4 Thunder Buddies vs. 6 Voodoo
Previous Matchup:
I have to say, I didn't predict this one. I may have got Voodoo right, however their victory last week against Ball So Hard U. was impressive. As I mentioned, I think that Frank Kaye is in the perfect mindset this time around and the thought of him playing relaxed and just having fun should worry his opponents. While he may not look the part, he has the knowledge, experience and talent to punish teams for taking him and the rest of Voodoo lightly. Ball So Hard U. may have done just that and are now paying the price.
As for Thunder Buddies, good on them for continuing their dominance towards the end of the season. Their opponents may not have been at the top of the Division, but they are now on a 6 game winning streak with no sign of stopping. They have been a resilient group recently and I don't expect them to take Voodoo lightly. They will need to continue to play as though they believe to be the underdog to give them a chance to win. Covering Patrick St-Armand and Kevin Marcil also helps, a lot.
I fully expect this game to be close and it will probably come down to a turn over or a missed extra point. Brad Evans will have to be sharper than Frank Kaye and use his own speed and the speed around him to keep the down and distance respectable. This will be the Thunder Buddies toughest game in a while and will give us all a chance to see who the real Thunder Buddies are. Will it be Ted that shows up? Or will the Mark Whalberg/Vince Papale side take over to give us an inspiring tale?
Prediction: Voodoo 24 - 20
Conference B
1 Baby Kangaroos vs. 5 Vick in a Box
Previous Matchup: Baby Kangaroos 38 - 14
I may be getting ahead of myself, but I fully expect to see CheatCode play in the Finals against the Baby Kangaroos. Therefore, I obviously think that the Baby Kangaroos will emerge in this game. I'll be bold about it too, I think it will be a blowout. I often don't like to make those kind of calls in the fear of being put on a bulletin board or losing my credibility if I am wrong, but I just don't see how Vick in a Box matches up against Joey Taylor, Greg Kritselas or Zach Zwirn. After all, it takes a special kind of person to name the team after yourself. It's subtle, but it's there.
As I mentioned, Vick in a Box will have to contain the aforementioned trio, all the while match them score for score on offense and hope they can manage one or two more extra points to add pressure to the Joeys. Vick in a Box has a few names that may be able to manage including Shamar Joassaint, Max Burah and Nicolas Sanche, however there is just way too much talent and FPF experience between Zwirn and Taylor in my opinion.
Interestingly enough, I wrote my prediction below before even looking up the score of their previous matchup. You may not believe me, but why would I lie? For Vick in a Box to win, Styles Trudeau has to be perfect, Max Burah has to stay far away from Zach Zwirn and Joassaint and Sanche have to step up as support. I won't say it's impossible, but if things don't start well for Vick in a Box it could get ugly. But then again, anything can happen in FPF.
Prediction: Baby Kangaroos 38 - 13
2 Green Lantern Corps vs. 3 Wrecking Crew
Previous Matchup: Green Lantern Corps 33 - 12
I love when both of my predictions came true. I caught a bit of Wrecking Crew's game and they just seem to know and understand their identity so well and just own who they are. They don't try anything fancy, they just beat you with sound football. I actually look at Green Lantern Corps as very much the same style. This will definitely be an intriguing matchup that may have even been a Semi-Final in another life. Both teams have efficient, knowledgeable quarterbacks and a slew of athletes that can punish opposing teams. Kevin Smuda and Riccardo Desrosiers both pose physical problems for opposing defenses and Mendy Cardichon and Josh Levine are the important cogs in each of their wheels. This one is tough to predict.
If we start looking at this game matchup by matchup, I think it starts to favor Wrecking Crew. As I have mentioned before, they have a lot of experience together and Smuda now has a full season under his belt. I think he will have success at covering Desrosiers and overall they have probably taken a lot of information from their previous meeting back in Week 5. This game will definitely be a chess match.
All of that being said, I have doubted Hai Minh Luong in the past and he shut me up almost instantly with his play on the field. This is the prediction I am most unsure of and either of these teams can compete with the Kangaroos or CheatCode. History may favor Green Lantern Corps, but I'll take Wrecking Crew this time around in the grudge match.
Prediction: 28 - 25 Wrecking Crew