FlagPlus Football is consistently looking to add passionate and talented people to its team of part-time staff members. Positions include scorekeepers and both English and French content creators (writers, on-air commentators, videographers, photographers).
New Officials are also brought on twice per year, although they are recruited and hired by the Referee Executive Panel.
If you're interested in joining our team, send us an email letting us know what you think you can bring to the table and we'll let you know if a spot is currently available. If no vacancies exist, we'll keep you posted once something opens up! Thanks for your interest.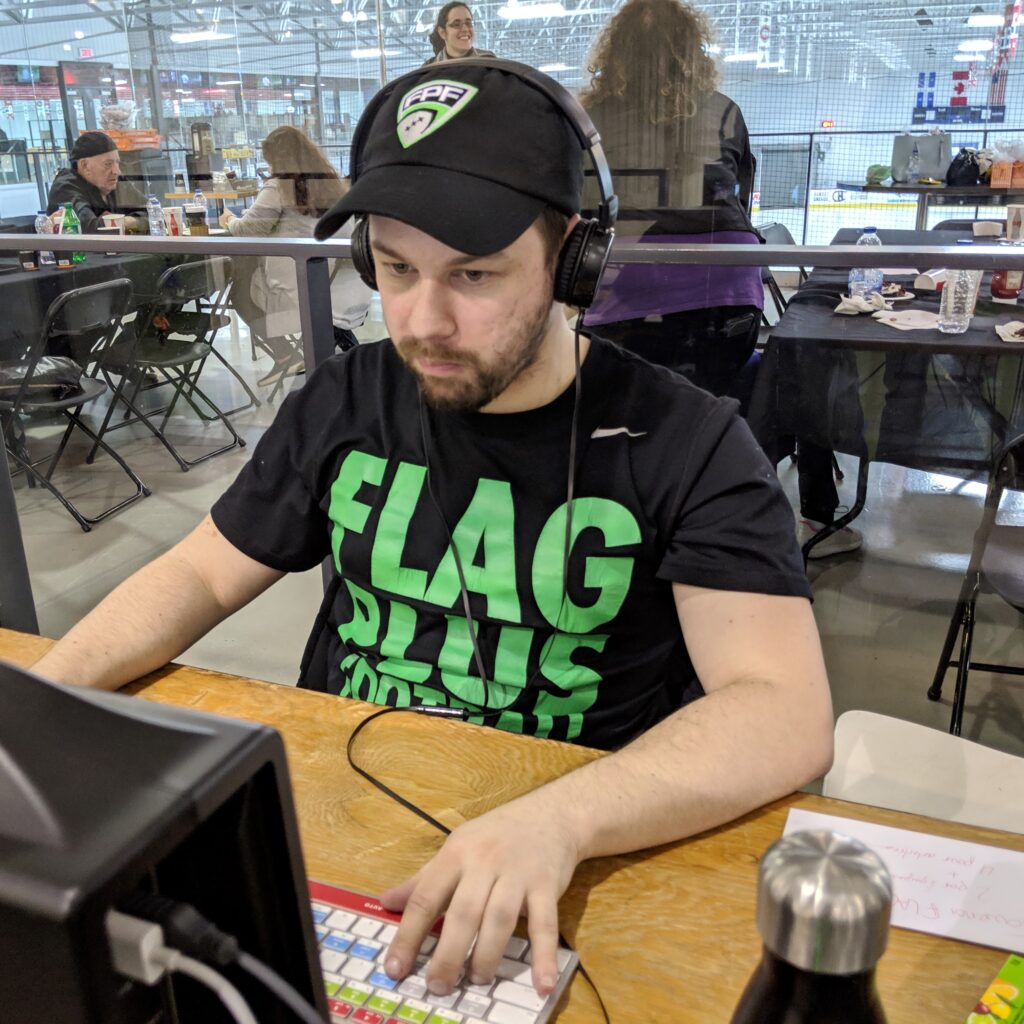 Interested in joining our team?
We typically look to add one or two new scorekeepers each season.

The scorekeeper is responsible for keeping track of the score by inputting every play into our FPF Scorekeeping App. The individual also acts as an important point of contact for players when at the field. Responsible, meticulous people, who have a good understanding of the game, and communicate well in both English and French make the best scorekeepers.
Interested candidates should be able to work the same shift for approximately 11-13 consecutive weeks, on the same night and at the same location.
We are always looking for people to join the ranks of the FPF officials.
If you have experience as a player in FlagPlus Football and/or as a referee in touch, flag or tackle football please send us an email telling us what you can bring to FPF as an official. The FPF Executive Panel of officials will then contact you to discuss the steps to follow.
We will then notify those candidates whom we want to invite to our pre-season clinic to potentially work the upcoming season. Not all of the clinic invitees will be kept on: those who will would have to pass a written exam, perform adequately during pre-season exhibition games and demonstrate the proper temperament to be an FPF official.
FPF's greatest ambassadors are our amazing players and our incredible and expansive community. We are always on the lookout for writers, podcast personalities or creative contributors. FPF's media has a reputation for being full of interesting and engaging individuals who think outside the box. We seek to entertain and inform while forever looking for new ways to provide additional and valuable content to our members. If you have a distinctive voice, we want to hear it, and we want you to be heard!