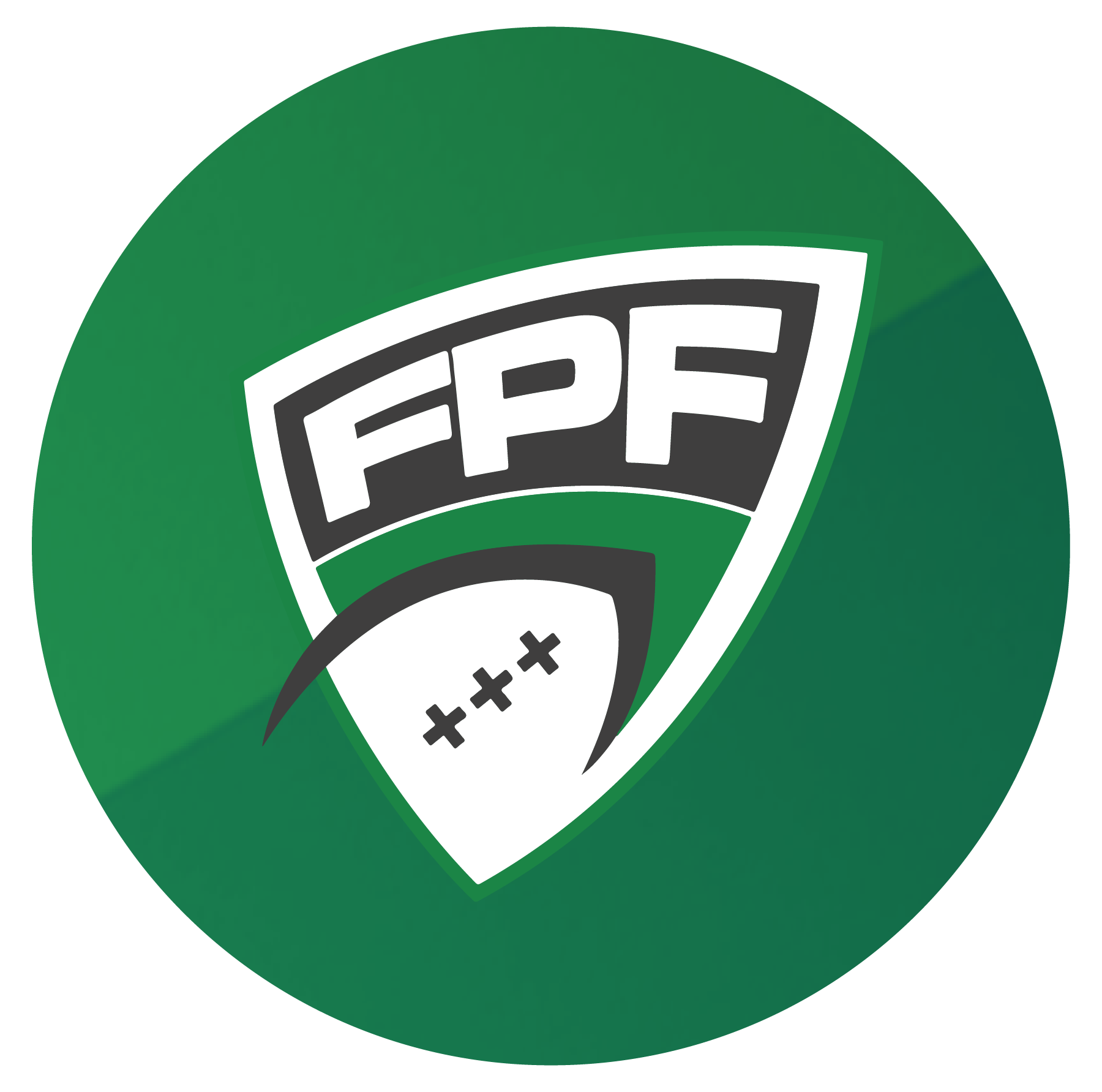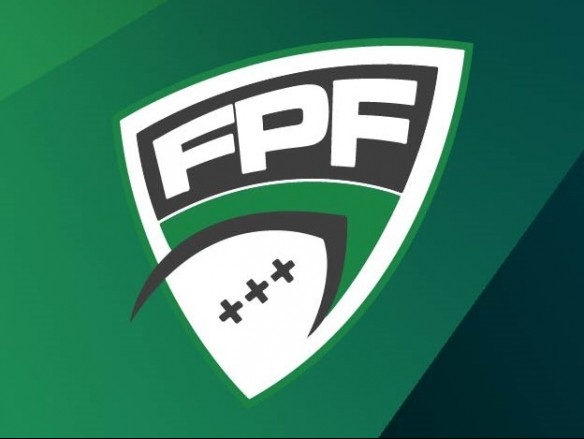 Mise-à-jour COVID-19 Update 05-05-2020
Tuesday, May 05, 2020
General
Hello we hope this email finds you well. It's been a while since we last reached out, so we wanted to send you an update of where things stood on our end at the current moment, despite the fact that concrete dates and guidelines regarding amatuer sport have not yet been provided by the provincial and municipal government.
To state the obvious first, our Spring season, which usually begins on the second weekend of May and runs until early August, will not take place this year.
FPF's stance regarding the handling of its reopening conundrum is to take a step back and follow the lead of the various provincial athletic governing bodies before making any ultimate decisions. We have no interest in playing the role of trailblazer and rushing a return to football, only to immediately second guess ourselves, and risk putting our community's health in jeopardy. Ultimately, once the green light is given by the governmental powers that be, FPF will still need to ensure that a large enough chunk of its referees and staff are on board to return, otherwise we will be unable to operate logistically.
Furthermore, we are also at the mercy of the various sports complexes we deal with, all of whom will likely open their doors at different times- and give priority to different associations in various ways, likely depending on how quickly they are willing to resume activities. Due to our standing and tenure at most of the venues, we are confident that this will not cause major issues for us upon our return.
All that said, and barring an unforeseen turn of events regarding the spread of the virus, we are currently looking at three possible scenarios for a return to football.
A mid-July return to football, finishing off the Winter 2020 season, followed by an August-to-November Summer/Fall hybrid schedule.
A September return to football, finsihsing off the Winter 2020 season, followed by an October-November Fall FPF Cup season.
A January return to football, finishing off the Winter 2020 season, followed by a late-January to late-April Winter 2021 season.
At this juncture, it's difficult to say which situation is most likely to occur- we are all at the mercy of the spread of the virus and the subsequent government regulations. As mentioned earlier, the eventual decision will be made following a conservative, wait-and-see approach, following the lead of larger, governmental- sporting organizations.
We're excited to get back on the field, and abide by the necessary safety measures recommended at that point in time. We understand that some of our players are yearning to jump back on the field as soon as the proverbial flip is switched on, while some others may opt to stay away until they can evaluate things from afar, first. We respect everyone's viewpoint, and would not want to place any player in an uncomfortable position, where he or she is pressured to return before they felt comfortable in order to not let down their team from a playoff eligibility standpoint. As such, we will make the necessary adjustments to our eligibility rules for the completion of the WInter 2020 season once we return.
We wish everyone continued health and we can't wait to put this behind us and permit ourselves to focus on something as fantastically unimportant as flag football!
.
.
.
Bonjour, nous espérons que cet e-mail vous trouvera bien. Cela fait un moment que nous ne nous sommes pas adressés pour la dernière fois, nous voulions donc vous envoyer une mise à jour sur l'état actuel des choses, malgré le fait que les dates et les directives concrètes concernant le sport amateur n'ont pas encore été confirmées par les autorités provinciales et gouvernement municipal.
Pour commencer, comme vous le savez, notre saison de printemps, qui commence généralement le deuxième week-end de mai et se termine au début d'août, n'aura pas lieu cette année.
La position de la FPF concernant le traitement de son énigme de réouverture est de prendre du recul et de suivre l'exemple des divers organismes provinciaux de l'athlétisme avant de prendre toute décision finale. Nous n'avons aucun intérêt à jouer le rôle de pionnier et à précipiter le retour au football, pour nous remettre immédiatement en question et risquer de mettre la santé de notre communauté en danger. En fin de compte, une fois que le feu vert aura été donné par les pouvoirs publics en place, la FPF devra toujours veiller à ce qu'un nombre suffisamment important de ses arbitres et de son personnel soient à bord pour revenir, sinon nous ne pouvons pas fonctionner sur le plan logistique.
En outre, nous sommes également à la merci des différents complexes sportifs avec lesquels nous travaillions, qui ouvriront probablement leurs portes à des moments différents et donneront la priorité à différentes associations de différentes manières, probablement en fonction de la rapidité avec laquelle elles sont disposées à reprendre leurs activités. En raison de notre statut et de notre mandat dans la plupart des sites, nous sommes confiants que cela ne nous causera pas de problèmes majeurs à notre retour.
Cela dit, et à moins d'une tournure imprévue des événements concernant la propagation du virus, nous examinons actuellement trois scénarios possibles pour un retour au football:
Un retour à la mi-juillet pour le football, terminant la saison d'hiver 2020, suivi immédiatement d'une saison hybride été-automne d'août à novembre.
Un retour au football en septembre, terminant la saison d'hiver 2020, suivi immédiatement d'une saison de coupe FPF d'automne d'octobre à novembre.
Un retour au football en janvier, terminant la saison hiver 2020, immédiatement suivi d'une saison fin janvier à fin avril hiver 2021.
À ce moment, il est difficile de dire quelle situation est la plus probable de se produire - nous sommes tous à la merci de la propagation du virus et des réglementations gouvernementales ultérieures. Comme mentionné précédemment, la décision finale sera prise selon une approche prudente et attentive, suivant l'exemple d'organisations de sport gouvernementales plus importantes.
Nous sommes ravis de revenir sur le terrain et de respecter les mesures de sécurité nécessaires recommandées à ce moment-là. Nous comprenons que certains de nos joueurs aspirent à revenir sur le terrain dès que le feu vert est donné, tandis que d'autres peuvent choisir de rester à l'écart jusqu'à ce qu'ils puissent évaluer les choses à distance, d'abord. Nous respectons le point de vue de chacun et ne voudrions pas placer un joueur dans une position inconfortable, où il ou elle est obligé(e) de revenir avant qu'il ne se sente à l'aise afin de ne pas laisser tomber son équipe du point de vue de l'admissibilité aux séries éliminatoires. À ce titre, nous apporterons les ajustements nécessaires à nos règles d'éligibilité pour la fin de la saison d'hiver 2020 une fois de retour.
Nous souhaitons à tous de la bonne santé et nous avons hâte de mettre cela derrière nous et de nous permettre de nous concentrer sur quelque chose d'aussi fantastiquement sans importance que le flag-football!