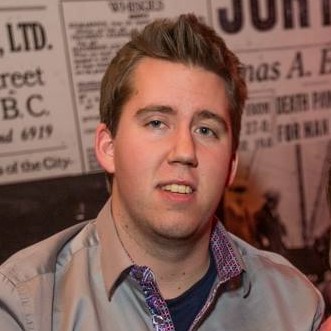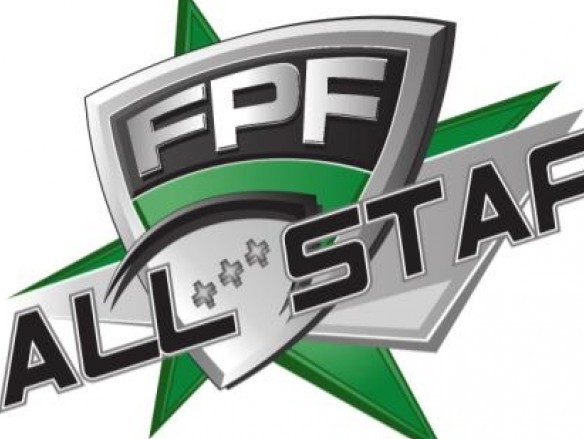 Congratulations to all 82 All-Stars!
Spring 2019 All-Star Nominations
Tuesday, Jul 23, 2019
Division E-2 | Division E | Division D-2 | Division D-1 | Division D | Division C | Division A-B | Co-Ed
Below is the list of all 84 All-Stars for the Spring 2019 season. 12 players per division were named all-stars for their accomplishments this season. Amongst those 12 selected, two were Qbs, two were Receivers, two were Dbs, two were Two-Way standouts, one was a rusher, one's a snapper and the last two spots were held for special standouts across the division.
The FPF All-Star Tournament for the Spring 2019 season will be held Thursday August 15th at Stade de Montréal! The Player draft will take place at 7:30 pm, outisde on the pavillion between the indoor and outdoor fields. The games will then run from 8 pm to 10:45 pm, indoors.
Congratulations to all 91 All-Stars!
Division A
Alex Holowach (YCSWU), Alex Pilon (Braves), Danny D'Amour (YCSWU), James Ohayon (YCSWU), Jean-Daniel Chevalier (Braves), Jonathan Maheu (Braves), Julien Paiement (Braves), Justin McLean (YCSWU), Kevin Wyeth (Outsiders), Patrick Jerome (Outsiders), Serge Pilon Jr (Outsiders), Wade Jr Shallcross (Outsiders)
Division B
Alexis Gaumont (Alpha T's), Brandon Aylward (Two and a half Alkaholiks), Dave Chitayat (Dirty Dawgs), Frédéric Viens (Jasmin n Sons), Jesse Dupuis (Alpha T's), Mathieu Lepage (BYOB), Mathieu René (BYOB), Mike Pierrecin (Alpha T's), Paul Lapierre (Two and a half Alkaholiks), Sebastien Crisi-Lauzon (BYOB), Vinny Gualano (Dad Bods), Zach Zwirn (Two and a half Alkaholiks)
Division C
Adam Rockman (Easy-Jake Oven), AJ Gomes (Simon Says), Isiah Allard (Mercenaries), Jake Applebaum (Easy-Jake Oven), Jeff Rosenblatt (Keyport Lock), Joel Malkin (Pineapple Express), Julian McLaren-Thompson (Pineapple Express), Justin Blanchard (Simon Says), Kevin Donnett (The Commission), Matt Kirouac (P.O.P.), Olivier Suri (GloGang), Simon Dagenais (Simon Says)
Division D-1
Adam Rosen (Longhorns), Alexandre Noel (The Sheriff), Alexis Bessette (The Sheriff), Andrew Langburt (Half-A-Stars), Benoit Lawlor (Team Ethnik), Brandon Parent (Hurricane SZN), Dante Sparagna (Unknown Talent), Felix Fourreau (Les Centaures), Jordan Allard (Super Saiyans), Noah Groper (Half-A-Stars), Shyanne Stewart (Outlaws), Ryan Vanslet (Random White Dudes)
Division D-2
Alexandre Bachaalani (Finessers), Gabriel Poisson (Fighting Amish), Guillaume Fontaine (Buffalo Wild Wings), Jeremy White (EZW), John Bews (Texass Shorthorns), Marc-Antoine Chaput (Baby Sharks), Nirosh Suresh (Finessers), Rory Semerjian (The Infantry), Ryan Kharouf (Finessers), Samuel Emilio Pelchat (EZW), Sean Semerjian (The Infantry), Vincent Laganiere (Les Voyous)
Division E
Andel Thomas-Gordon (The Practice Squad), Daniel Goloff (Mean Machine), Dave Allen (Green Means GO!), Devin Daoust (Honor Game), Jeremie Ledoux (Clinkers), Justin Lerner (Tough Lungs), Matthew Lerner (Tough Lungs), Laurent Foucault (Bud Knights), Olivier Doleyres (Tough Lungs), Shawn Fontaine (Lockdown), Simon Provencher (Jean Guy), Vincent Benjamin (Los Banditos)
Co-Ed Division
Benjamin Dansereau-Leclerc (Sriracha Hot Chili Sauce), Catherine Piche (Party Mix), Chris Milard (Drunk Again and Looking to Score), Constance Millaire (3rd Down For What), Evan Ely Nolet (Michael Scott's Tots), Francois Deslauriers (Party Mix), Frederique Potvin (Drunk Again And Looking To Score), Jeremy Murphy (3rd Down for What), Jordan Rwiyamilira (Midtown), Keiya Allen-Beckles (Yin & Yang), Olivia Sormany (Yin & Yang), Marilou Côté Noël (Party Mix), Melissa Rochefort (Party Mix), Philippe Aussant (Sriracha Hot Chili Sauce), Raphael Ducas-Lapalme (Sriracha Hot Chili Sauce), Rico Tulino (Michael Scott's Tots), Sara Parker (3rd Down for What), Tristan Mancini (3rd Down for What), Zackary Alberts-Gill (Michael Scott's Tots),