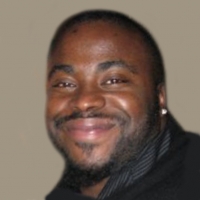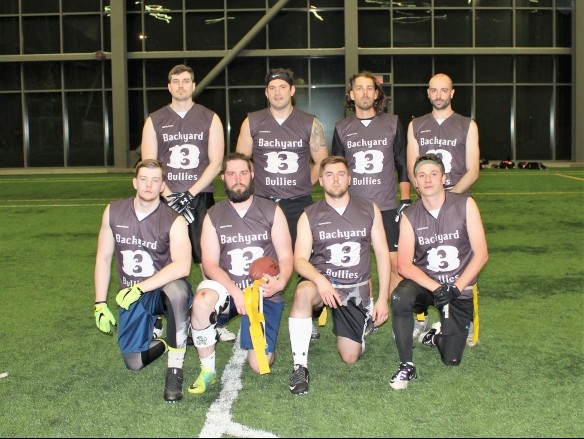 And here we go...
Are You Ready For Some Football?
Sunday, May 12, 2019
Division C
Welcome to the 2019 FlagPlus Football Spring Season.

For those of you who do not know me, my name is Brent Bodkin, and I will be your Division C writer this season.

For those of you who are familiar with me and my articles, welcome back!

It's been about five weeks since the Winter Season ended. For teams that did not make the playoffs, nearly two months ago.

This week is a chance to shake off the rust, and get back to business. More importantly, it gives everyone a chance to have some fun.

With a new season comes opportunities, and at the same time, a different set of challenges.

While there is no guarantee they would have won back-to-back titles, last year's fields, and powerhouse The Alpha-T's, have moved up to Division B, meaning that there will definitely be new Div. C champions.

Looking for take over, are new teams, in the Stoics, Pineapple Express, Gym Class Heroes, GloGang, Dream Breakers, and A-Squad, who have moved up from lower divisions.

Not everything is new, however, most recent last year's runners up, in Jagerbomb.

As is the case every year, C Division, is divided into two halves, A Conference and Conference B. This time around, both sides hold ten teams, with the top eight in each making the playoffs.

Whether it's the NFL, CFL, NCAA, USPORTS, and here in FPF, some teams look great on paper, while others look unimpressive, or even weak. As we all know, the games are played on paper, they are played on the field, and that is where everybody will have a chance to show what they got.

Unfortunately, until tomorrow night, we are just left to make some educated guesses.

With that being said, here are my pre-season predictions:
Conference A
Backyard Bullies (8-2)

The veteran squad returns for another run, and they are better than last year's edition, after bringing back Vinny Gualano, and the addition of the underrated Kevin Marcil.

Despite having a tough schedule, this event has a long history of success, and it has a long history of success.
Easy-Jake-Oven (7-3)

A new season, and another name for Jake Applebaum's team, arguably their best yet.

Names aside, this team is a threat to win it, they have speed, chemistry, and red monster Kevin Smuda on offense.

The only question is how they will do on the other side of the ball. While they have safety Adam Rockman, who is seemingly always around the ball, and had a great post-season in Div 3, the team lacks consist of playmakers on that side of the ball, however the addition of Yoni Loeub, formerly of Keyport Lock, could help them in that department.
Junkyard Dogs (7-3)

Another veteran team, looking for their first championship, the Junkyard Dogs, has fallen short of the last couple of seasons.

To get over the hump and help out the offense that runs dry in the playoffs, the team made two key additions, in Martin Steinberg from the Nighthawks, and four-time All-Star Shawn Haney.

Let's see JYD, and their Quarterback Jason Rossie, can silence the doubters, and finally capture a title.
Keyport Lock (7-3)

In four games last year with Broccasion in C Division, Wide Receiver Jeremy Anderson, had sixteen catches, nine of which went touchdowns.

This year, we have much better Keyport Lock squad, supported by Raoul Baroudi, Jonathan Lyristis, Kevin Boustany, Daniel Farag, Loïc Robidoux, and an upgrade at Quarterback in Jeff Rosenblatt, Anderson, should be better numbers. More importantly, he will make an already potent offense, that much better.
Game Changers (6-4)

This team went (10-0) this past winter in Div 4A, only to lose in the second round of the playoffs to the BD Bandits.

Quarterback Anton Sakiz, with 49 touchdowns, and only 3 interceptions.

The team also returns to his top receivers in Jordan Panetta, Ludwik Jananji, Alvy Mizelle, and Louis-Philippe Paquette the offense that put up 330 points, has a chance to at least eclipse the 300 point figure here.

As good as the game Changers offense was, their defense was even better, as they gave up a Div. 4 low 169 points. This was a sharp contrast from last summer, when the unit surrendered the third most point in Division C, with 347.

The unit was led by Brian Eudoxie, who put up 18 sacks. If the three-time can come back to duplicating that type of production, the defense might have a chance to approach those numbers again.
GloGang (5-5)

Led by one of the biggest groups in the world of FPF in Arno Desjardins, GloGang, has the potential to light up the scoreboard early and often.

The only thing that might be the result of the team's success. Receiver in Malick Meiga, who's caught eleven of Desjardins' thirty-three TD, when the team played in Division 4A.

Fortunately for GloGang, and their QB, the team will still have weapons in Sifax Kaced, Ludovic Stremler, and Francisco Perez, who combined for 74 catches, and 17 TDs.

On defense, Oliver Suri, along with Timothy Pichet, and Youcef Kaced. The trio will be tested, as the unit was only able to hold three Div. 4A opponents to twenty-five points or less this winter.
A-Squad (5-5)

After playing the last couple of seasons in both Division 4A and 4B, the A-Squad, finally move up into the higher echelon.

Led by Yacoub Telemaque, this team has speed, athleticism, and playmaking ability.

The other thing this team has, is the inability to get out of the first round of the playoffs, as they have not been able to do it since the 2016 Winter Season.

Besides playoff wins, this team is also lacking elite players, and they have their best Wide Receiver, in Junior Luke, who had 13 touchdowns for them last winter.

On the other side of the ball, however, Riley Pincombe is the fourth-year-old player.
Dream Breakers (3-7)

The team went (4-5-1) in Div. 4A. They were led by the four-headed monster of Quarterback Sebastien Dallaire, who threw 41 touchdowns, and receivers Francois Dessureault, Ramez Popal-Hamidi, and Pierre-Alexandre Taché, who combined to catch 33 of those TDs.

The team's defense was led by the duo of Dallaire, and Tache, who recorded a combined nine interceptions. After that, it is anybody's guess as to who else would generate turnover,

The Huffmen (2-8)

With tons of weapons at the receiver, and on defense, this paper looks like a surefire threat to compete for a championship.

If you notice I did not mention Quarterback, there's a good reason for that, as the team has a huge question mark at the position, as they are going with Terry Tam.

While in the history league, in his decade plus tenure in FPF, Tam has had the highest scores, with 109 TD assists, and 85 INTs.

His last full season playing the position, was in the 2017 Winter Season, where he threw 13 TDs, 17 INT, and was sacked 15 times.

In his defense, in his most recent action as a QB, he did throw 4 TDs, and 1INT, in his lone outing while playing for Fun Boys in Division 4A (they lost to YOU ​​27-26).

Luckily for Tam, and the offense in general, they will have veteran QB Alex Holowach on the roster. Not only is it a strong receiver, but it is important to provide a more effective, more importantly, he can help his QB with the underrated mental game that comes with the position.
KGP (1-9)

They have a solid Quarterback in Phil Cutler, Jeff Krenblatt, Jeremy Anderson, Jonathan Garfinkle, and Matt Kirouac from their winter team, the cupboard is looking a little bare, as they currently only have six players on their roster .

While they will probably play another player or two, the current roster lacks consist of playmakers, other than Olivier Saleh, and Gabe D'Amico-Mazza.

Let's see what the team does.
Conference B
Simon Says (8-2)

Is there a more appropriate name for this for Simon Dagenais' team? The only question I have, is since Simon is French, should not he

Still in pursuit of his first ever FPF championship, Dagenais, gave his chances of ending the drought, a huge shot in the arm, with the addition of two-way All-Star AJ Gomes.

Justin Blanchard, gives Dagenais, two of the fastest Wide Receivers in all of FPF.

Looking at the big picture, this year's team (last season they were Omelette You Finish), is lacking a lot of depth. While they still have Justin Lerner, and Jean-Daniel Joly, along with two other additions in the underrated duo of All-Stars Nicholas Groppini, and Vadim Chernyak, the squad is a lot smaller, they have lost Jaime Ojeaha, Georges Elie- Voyer, Alexander Jubinville, Gabriel Wiseman, Shawn Bant, and the Peeze Hand Man.

Needless to say Dagenais, Simon Says, is thin, and predominantly top-heavy.
Jagerbomb (8-2)

Led by Quarterback Simon Duchesne, this team went all the way to the Finals, before losing to The Alpha-T's.
Duchesne, is back, Felix Fontaine-Larouche, and Rusher Jeremie Lavoie-Patry.

Unfortunately, for Jagerbomb, the team lost two huge weapons in playmakers Cédric Nuckle, and Jean-Felix Daloze. The absence of the duo can not be overstated, as they account for a whopping twenty-four touchdowns, and sixteen interceptions. Yeah.

While replacing that type of production may prove to be impossible, Jagerbomb, will try to do it, with the additions of Sebastien Dorsonnes, Francois Hogue, Guillaume Miraval, and Jonathan Cloutier.

Despite the tall task, this is still a good team, which should be in contention as playoff time.
The Commission (7-3)

Another year, another Quarterback for the Commission. Just like in the Winter Season, TC, decided to go back to his past, as the team reunited with Jean-Félix Marquis.

On paper, the reunion makes sense, as the team came out of making the C final last year (they lost 37-33 to Jagerbomb in the semi-finals), and Marquis, who with 46 TDs, and only 9 INTs , posted the best numbers of his career.

In addition to Marquis, the team added Marquis' Trinity Teammates, in Alexandre Jubenville, Marc-André Lapointe, and 3-time All-Star Nicolas Gendron-Valley, along with Hasani Worrell, and Kevin Donnet, formerly of TOPSZN.

The last time TC, went back to the future for a QB, was last winter, and it ended in disaster, we were unable to score the clutch , and the team missed the playoffs.
Let's see what happens this time around.
Sweat & Beers (7-3)

One of the hottest teams in all of Division 3, Sweat & Beers, won 5 of their final 6 games in the regular season, before falling to the Alpha-T's in the post-season.

Out go Shawn Bant, Mike Zenobi, Donald James, Sydney Gage, and Justin Cerantola, Andrew Carruthers, and that's it. Yes, the math does not make sense on paper, but for a team that had twelve players in the winter season, it was a case of less than 7 players on the roster.
For things to go in the opposite direction, and for the sake of getting to grips with the left, the QB, will have to get in the way of a predominantly new group of pass-catchers, and do not over complicate things.

On the other side of the ball, the defense, which will rely on the experience of Mike Young, and Kenny Boutilier, will need to add to the new additions.
Pineapple Express (6-4)

Led by the Ryan Fitzpatrick of FPF Quarterbacks, Pineapple Express, Chris Olson takes them.

At one game he looks like a borderline All-Star, at the next, he looks like he should be throwing in a lower division. Just like FitzMagic, you're never exactly sure which Olson will show up.

When the good one does make an appearance, Joel Malkin, Jean-Jacques Janvier, and Eddy "I am too good for Division C" Lee.

Let's see what happens.
All Hooks (6-4)

After scoring 399 regular points in Div. 4A, All Hooks, had two All-Stars, in Jeremy White, and Thomas Coutu, with the former earning Wide Receiver of the Year honors.

The team's QB, Charles-Olivier Lavigne, was not too shabby, as he threw 35 touchdowns, and just 4 interceptions.

The question of race, with any team making the jump up to a higher division, is can they duplicate their previous success.

For All Hooks, Jean-Christophe Ferland, Charles Fontaine, Samuel Emilio Pelchat and Felix-Antoine Lavigne, along with Jean-Christophe Ferland with rookies Alexis Cartier, and Gabriel Drapeau, to make an impact early and often.
POP (5-5)

All of a sudden, this team has playmakers, and some championship experience.

They also have a Quarterback in Craig "owy" O'Brien, who is coming off a Winter Season, in which he threw 39 TDs and 6 INTs with returning weapons in Angelo Kalaidopoulos, Cullen Burrell, Tanner Burrell Tyrel Hoas, and the addition of FPF Hall-of-Famer Matt Kirouac, expect O'Brien, to put up even better numbers.

The big question mark this team is on defense, as they have stuck to 32 points or less, just 4 years ago.

Past their prime or not, this team will need to remedy that quickly, if they want to make the playoffs.
Mercenaries (4-6)

If there's anything that's for sure about Gino Di Fazio led team, it's going to be scrappy, and the roster will fluctuate between 8 to 16 players, and maybe more. Right now, they stand at 10.

All kidding aside, this team has some playmakers, Dariusz Golebiowski, Isiah Allard, Kendal Mayers, Matthew Peacock, and Justin Weir.

Last year, as the Strangers, Di Fazio and his team finished a disappointing (555). This time around, with a lot more talent, let's see if they can finish .500 or better, and make the post-season.


Stoics (3-7)

Last winter, Quarterback Chris Rivest, had a career-year, with 48 touchdown passes, and he was voted an All-Star for the first time. So you can imagine, it was more than a little surprising, when he was still looking for a team.

Thankfully, the QB, and overall good guy, on their feet, by deciding to take his team up to Div. C.
With the jump HOWEVER, gone are teammates Vinny Gualano François Deslauriers, Alex Holowach, and GM Kolethras, to name a few.

Replacing them, are Sahar Cohen, Will Power, Justin Cerantola, Michael Timmis, and Meïssa N'Garane among others.

Credit to Rivest, for putting the team together in about 3 weeks. Although he has had experience with Cerantola, Jean-Benoit Bourassa, and Jonathan Chevalier on Gotham, the short time period, also means that chemistry and timing will probably be an issue with the rest of the roster .
Gym Class Heroes (2-8)

Mario Porreca, Matthew Da Silva, James Donald, Daniel Mancini and Mario Da Silva.

Just Like The Huffmen, Class Gym Heroes, has a big question mark at Quarterback. While the aforementioned Terry Tamm is in for the Huffmen, James Donald, is throwing for GCH.
A 2-time All-Star at as a Wide Receiver, the 9-year vet, has completed a grand total of 9 passes for 2 TDs and 4 INTs, in 21 attempts. Not exactly inspiring, but just like Tam, perhaps we need to give Donald the benefit of the doubt, and see how he plays first, at least through the first half of the season before rushing to judgement.
At the same time however, this is a league, and football is a game where you don't win without a legit passer. So while I look forward to watching both Tam and Donald play the toughest position in sports, I stand by my prediction for their team records until they get a couple of games under their belts.
Conference A Final
Backyard Bullies vs. Keyport Lock
Conference B Final
The Commission vs Jagerbomb
Finals
The Commission vs. Backyard Bullies
Division C Champions
The Commission

Picks

Simon Says vs. Pineapple Express - Simon Says

Jagerbomb vs POP - Jagerbomb

Mercenaries vs Sweat & Beers - Sweat & Beers

Stoics vs The Commission - N / A

Game Changers vs. The Huffmen - Game Changers

All Hooks vs. Gym Class Heroes - All Hooks

GloGang vs Dream Breakers - GloGang

KGP vs Keyport Lock - Keyport Lock

Backyard Bullies vs Jake Easy Oven - Backyard Bullies (My pick for Game of the Week)

A-Squad vs. Junkyard Dogs - Junkyard Dogs

Record: N / A
If you're not happy with my predictions, (they definitely could not, but I did not think they were at least a little bit, I would not have written them).

That's it for this week. Good luck to everybody in their games. I'll be back next time with a Week 1 re-cap, and a Week 2 preview.

Happy Mother's Day tomorrow, to all the moms out there!

If you loved the article, hated it, feel free to contact me at brent_bodkin@yahoo.ca or on Twitter @BADNEWSB51

Cheers!