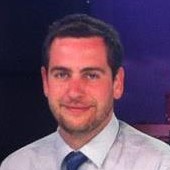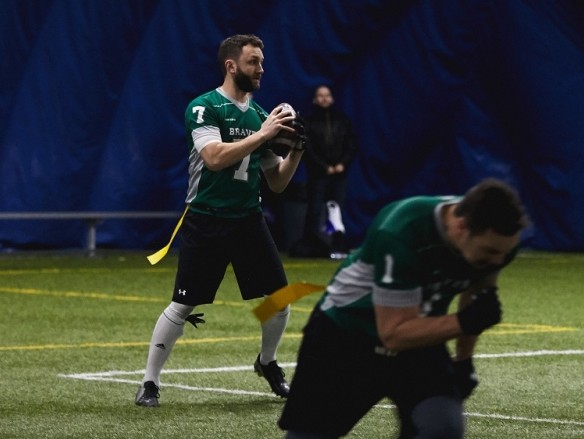 With Wyeth and co. not playing in the Fall Cup here are 6 quarterbacks set to take the throne from Jo Maheu
The New Faces of FPF
Monday, Sep 16, 2019
Tier 3 | Tier 2 | Tier 1
The Fall Cup is a recent insertion into the FPF calendar. For the first time we are seeing a couple of changes. Players now have the ability to play on multiple teams and a hard cap in the highest tier. This has had some intended and unintended consequences but one thing is for certain it certainly has become a point of conversation.
While players seemed to have a gripe with the fact that they couldn't play with all of their friends or the teams they've built in the past, we've also seen division 1 shrink in recent years. I believe that the reason for this is simply that there are a limited amount of elite players and if they all play for the same three or four teams other up and coming quarterbacks feel as though they can't compete. The impact of putting a cap in place is evident across the division. Isaiah Allard and Chris Milard playing for Lightweight, the Moses brothers appearing on different rosters and Run and Gun staring Justin McLean.
The downside of this is that we are entering the first season in my tenure in FPF where Kevin Wyeth, Marco Masciotra, Alex Nadeau Piuze, Alex Holowach and Dan Lazzara are not playing quarterback in a season. These are arguably five of the six best quarterbacks in FPF and thus, the face of FPF has changed this fall. Given that we all would likely consider Jonathan Maheu to be the best pivot in the Fall Cup. However I wanted to examine the list of quarterbacks who may just as likely lead the division and see great success this fall. For those who disagree feel free to comment and argue amongst yourselves in the comments.
Rod Mashtoub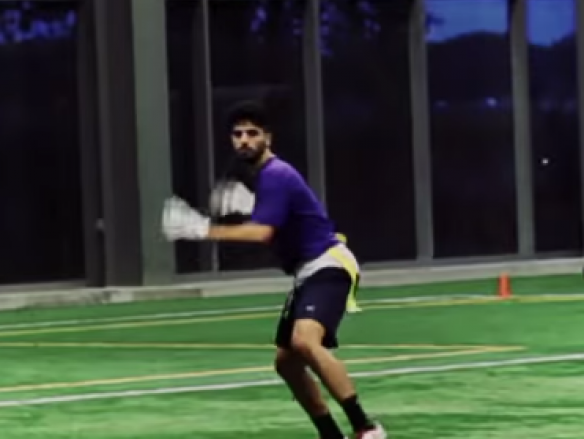 Why not start with the obvious. Don't let week 1 dissuade you of Mashtoub's greatness. His superior athleticism, absolute cannon, and intelligent play design make him one tough matchup week after week. BYOB beat Rockets in week one by a score of 32-13. Mashtoub's offense never seemed to get going and Rockets looked a little sluggish in week 1. On a team that may lack some of the star power as compared to some others in T1, I still expect to see Rod have a good season. Few are able to schematically get guys open and the athleticism to buy time when it doesn't work.
Simon Dagenais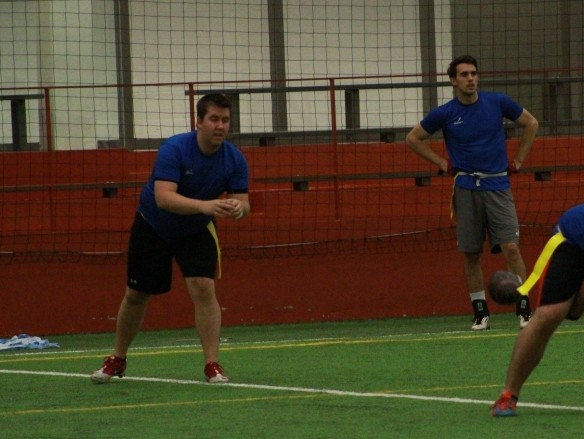 Insert joke here_______. I get it, Simon is fun to make fun of but, as much as it pains me to say, Simon gets more hate than he deserves. Certainly, his career 1.63:1 TD to interception ratio is sub-par. However, as he's moved up through the league Simon has improve greatly. Over the last 4 seasons (dating back to Spring 2018) Simon Dagenais has a 5.01:1 TD to interception ratio. If he reduces his unwarranted hero ball antics in late game scenarios and becomes a less stubborn I see no reason why "the grenadier" can't be a top tier baller this fall. This season sees him armed with Isaiah Allard and Chris Millard. These are two of the best weapons he's ever had and he starts the fall cup with a 1-0 record.
Corey Pecker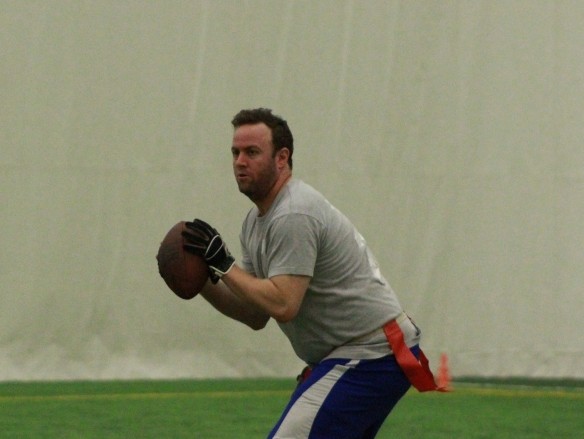 It's hard to make a list of top tier QBs and NOT include Coreuy Pecker. Pecker does seem to have limitations in his game as he doesn't have a rocket and he's not a qb who's going to buy time with his feet. However, everytime you look up the yardage leaders Pecker's got his team on the move. Run and Gun are armed with players with pedigree like Anthony Vendrame, Travis Moses and Justin Maclean but also have young athletic players like Meissa Ngarane looking to establish a name for themselves. Pecker looked the part in week 1 in demolishing 2HD. He completed 78% of his passes and posted a 7 touchdown 0 interception line.
Dylan Taylor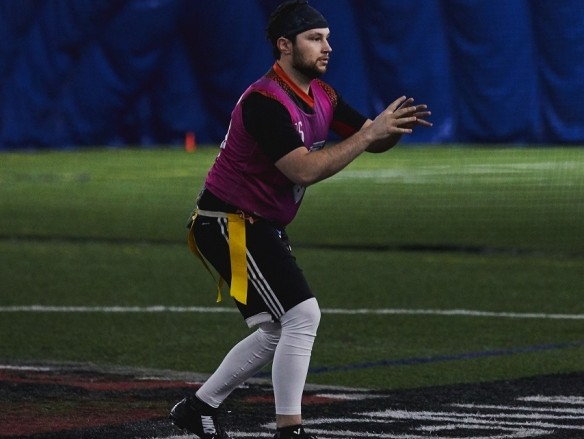 Believe it or not, I struggled to put Dylan's name up here at first. He is an accomplished quarterback and he enters every season he plays in with a strong competitive core. However, there are times where the game just gets away with Dylan. That said, this is largely a demon of his past, he has grown immensely as a passer and has broken from his late game/tunnel vision antics that have led him into some troubled waters. Despite taking a loss in a forfeited game Dylan Taylor looked amazing in week 1. He tore up Vinny' Huffman and posted a 146.5 Quarterback rating. The typical roster returns and Paul Lapierre should put up impressive numbers with Dylan behind centre. They should just make sure they aren't passing numbers.
Joey Taylor
Ok, so you don't think he's a hall of famer. Why does it bother you? Is it perhaps cause he's coming for your $%!T and you don't like the way he's done it? JT is coming off of an improbable finals appearance. The dude is as inventive a play-caller as there is. He's influenced a generation of lower division quarterbacks that are working their way up the ranks. 2HD is built for his system and Dan Lazzara, while far more talented was unable to achieve similar results in relief of Taylor in week 1. 2HD sees the return of Danny D'Amour to the team (they need to get that man on a lifetime contract).
Vinny Gualano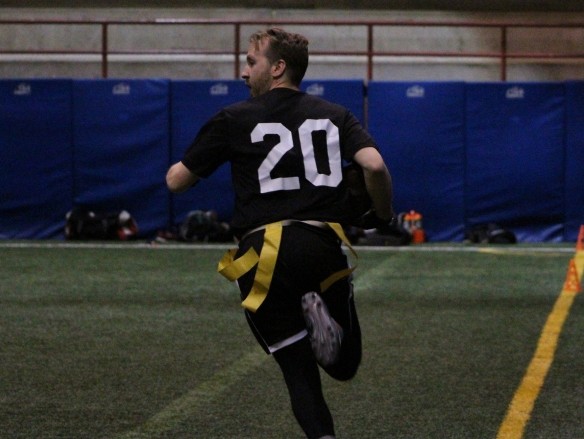 Vinny Gualano has come a long way from being what I used to term Joey Taylor 2.0. His arm has developed and while he has immense shoes to fill for the aptly named Vinny's Huffmen. Alex Holowach has become one of the best passers in FPF and has had a meteoric rise to the top. It's been a while since we've seen him behind centre but, before Holow, Gualano was on a similar path. In his last three full seasons at quarterback before taking a self-imposed hiatus threw 143 touchdowns and a mere 22 interceptions. His elusiveness and ability to buy time makes him an absolute menace to deal with. The Huffmen may appear to be somewhat undermanned but while the team lacks the top end talent of some teams, they have a strong core across the board. They were fortunate to be gifted a win in week 1 as Paul Lapierre illicitly threw a pass (that was completed for a touchdown), but nonetheless Vinny looked great in that game completing 78.6% of his passes and did put up 5 scores (a sixth was thrown by Corey Walwaski). We may have forgotten all about VG but he's back and ready to prove he still belongs with the elite.
Jesse Dupuis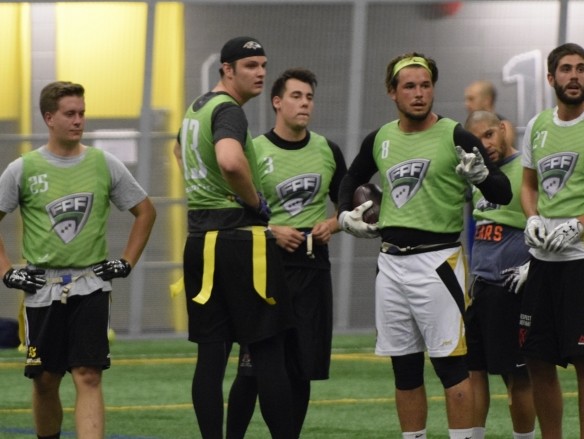 Dupuis is an interesting case study. He is one of the players who most quickly went from, "this dude can't play in higher divisions…you'll see" to "yeah he's up and coming" as quickly as I've ever seen. Perhaps it's his general athleticism that has earned him respect in the Div1 & 2 old boys clubs but certainly, his mechanics, arm strength and vision have improved to the point where he has attracted a lot of attention. While I tend to dismiss wins and losses when evaluating a specific player (it's a team stat not an individual accomplishment), Dupuis' record with Urgence Medic/Alpha T's is stellar. Last fall cup saw Urgence Medic getting screwed by doing well in the round robin stage. A year later Urgence Medic are one of the favorites.
Monday's Mangy Minstrel
That's all for this week folks. We've tried adopting something new this season with thematic articles for the first couple of rounds of the cup season. Moreover, we've gone with a more contributor laden approach to the podcast. Please let me know your thoughts on the new formats by emailing me at paolo@flagplusffotball.com or by contacting me on social media. I'm Peeze Della Reeze on Facebook and @PeezeFPF on Twitter.
Please remember to join the podcast live Thursday evenings on Facebook live and join the fun. Alternatively, you can watch our show on our YouTube channel: www.youtube.com/flagplusfootball. Have a great week 2, have fun and be safe!