SUMMER 2022 DEVELOPMENT PROGRAM
MAY 28 TO JULY 16  (TWO WEEK HOLIDAY BREAK)
FPF Junior is shifting gears this summer!
Instead of our usual league format, FPF Junior will offer a development program in Summer 2022. Activities will take place on Saturday mornings/afternoons at Parc St-Maxime in Laval. Boys and girls from 7 to 12 years old will be divided into three separate age groups, each with a 90-minute weekly session.
Each training session will begin with a 45-minute skill-development circuit. Players will rotate between several "stations", featuring a mix of individual and group drills, each focusing on a different aspect of the game. Immediately following the circuit, teams will be made and a 45-minute game will be played. Players will receive reversible jerseys as part of their uniforms, giving us the flexibility to create new, balanced teams each week! The goal of these sessions is to give each player, regardless of their caliber, a chance to get as many quality repetitions as possible, and then be able to apply what they've learned in a game setting.  Each session will be facilitated and managed by multiple qualified and trained coaches.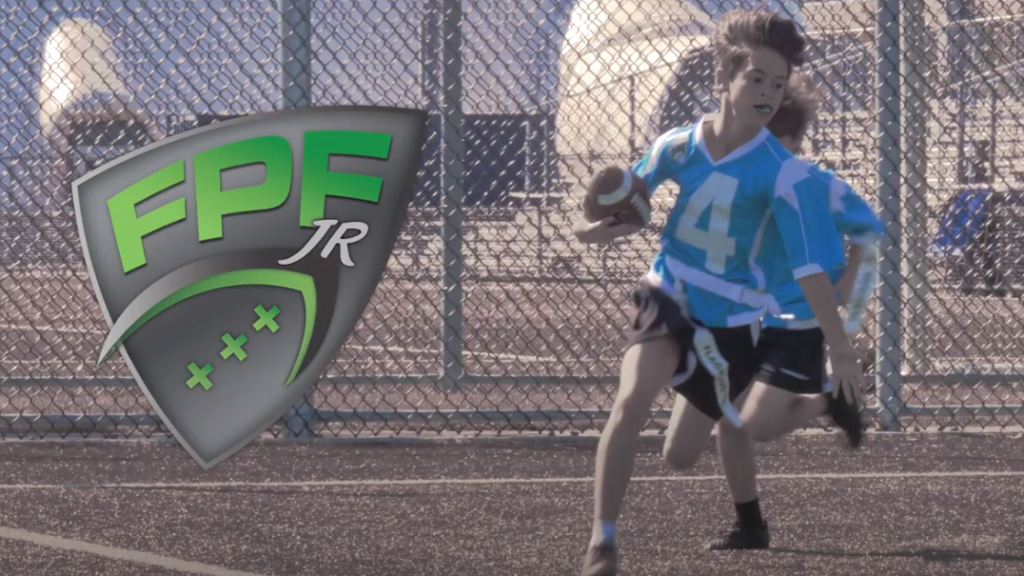 SUMMER 2022 DEVELOPMENT PROGRAM
BOYS & GIRLS 7-12 YEARS OLD - INDIVIDUALS AND SMALL GROUPS
Summer 2022 Development Program
Individual Registration
$
125
+ GST / QST
four training + development dates

access to two tournaments

includes reversable uniform + flag
SUMMER 2022 CIVIL & SCHOOLS TOURNAMENTS
PRE-ASSEMBLED MOSQUITO + PEE-WEE + BANTAM TEAMS
CIVIL & SCHOOL TOURNAMENTS
Team Registration
$
250
+ GST / QST
Sign up for FPF Jr updates!