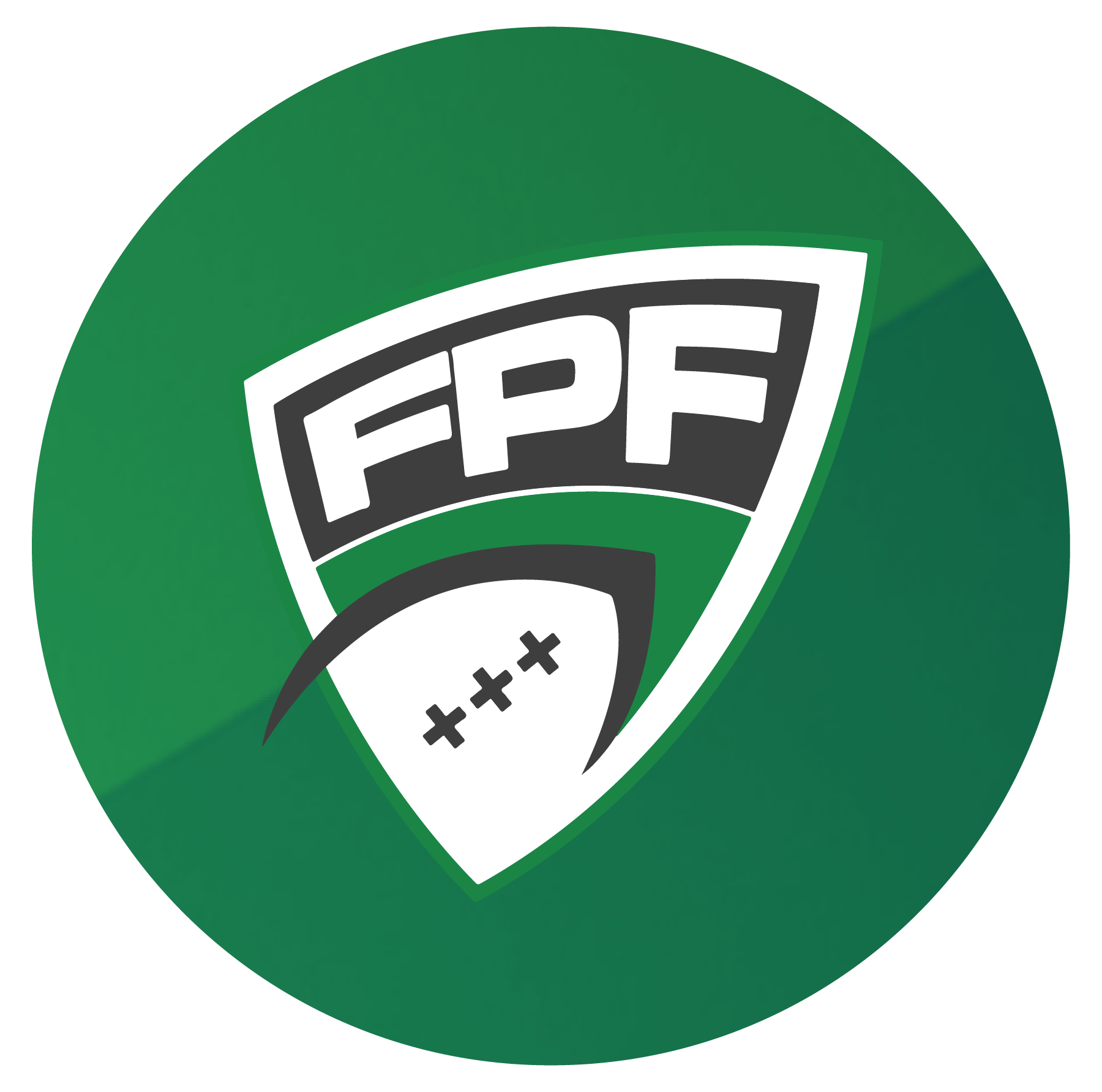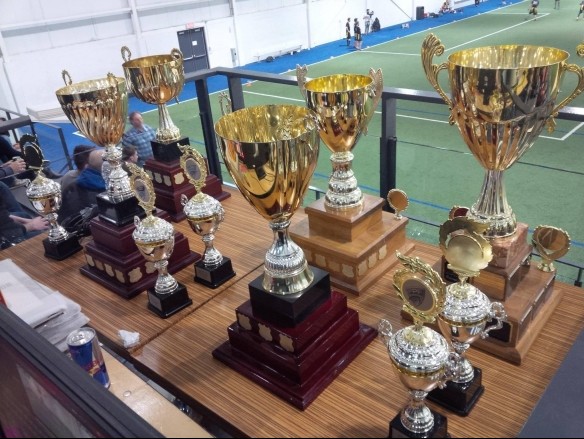 FPF Cup 2020 Award Winners
Saturday, Oct 10, 2020
Tier 3 | Tier 2 | Tier 1 | Co-Ed Cup
Hello FPF community,
Well, here it is, the article written in a lockdown with FPF interrupted once again. While the competitor inside of me wanted to play the FPF Cup semifinals this week, with Wednesday October 7th @ 11:59pm being the last time organized sports could be played, upon further review, it was the right thing for the league to cease its operations as it did, announcing it last Sunday afternoon. Just because we had until Wednesday night to play, didn't mean we (and all of Quebec) should have rushed to play as many games as possible. So while we sit at home and wait for the sports we play, and our beloved FPF to come back, we're keeping FPF alive a little longer by reading this joint article, written between Alexi Dubois and I, Iggy Magnets, where we breakdown and announce the individual award winners from FPF's 4th Fall Cup.
Hey everyone, Alexi here now. I just wanted to say a few last words since this is my last article until… who knows when. This was my first season covering all of FPF and I have to say, it was quite the experience. I was used to covering smaller divisions, like Coed or FPF Junior where I could talk about every game every week. The hardest part about covering the whole league was trying to decide what to talk about. As a player, I know the thrill that comes with seeing your team mentioned and I really wanted to try to spread that feeling to as many teams and players as possible. At the same time, I also made an effort to discuss the most competitive games of the week. I'd like to give a special shout out here to the teams of the media personalities: Hot Sauce Sports (Peeze's team), Honey Martin (Iggy's team) and Kiss My End Zone (my team). They are probably amongst the least covered teams in the league, since the three of us make an effort to not discuss our own teams.
All that being said, I really had a great time covering this FPF cup. Every Monday, Tuesday and Wednesday night I would be eagerly waiting for the scores to appear to see how I did in my weekly predictions. Iggy and I would also get into heated arguments about the strengths and weaknesses of different teams. Despite not being at the field every night, I really felt involved in every single game day. Thank you to everyone who took the time to read the articles!
Before anointing the victors, here's a small breakdown of the methodology we used to come up with winners.
When selecting award winners, we, Alexi and I, took the following into consideration:
We really did look at stats and stats only, removing names from the equation.
We also did not take into account overall team performance; award winners were all based on the numbers. Remember, they are individual awards, not MVP awards.
If you won one award, you weren't a candidate to win another award. If you were a runner up for one award however, you were still eligible to win a different award.
We both selected our winner for each award, as well as the runner up. I can inform you that all award winners were a unanimous decision. As for the runner-ups, there were a few differences in our votes, which went into a tie-breaker vote amongst the FPF media team (an odd number of voters). In that process, names were removed and votes were submitted solely based on statistical merit.
Also, due to a positive COVID test in week 8, some players missed their chance at playing a full season, as some games during the 9th week of FPF were cancelled. As such, we did, when appropriate, prorate stats, based on their average stats for the year. If there was any other reason a player missed a game (suspension, injured, simply did not show up, etc), in those cases, we did not prorate a player's stats.
Without further ado... here are your runner-ups and award winners, starting with Tier 1.
Tier 1 Award Winners (written by Iggy Magnets)
2-way Player of the Year
Winner: Alex Pilon (Braves Verts) - 41 receptions, 582 yards, 17 TDs / 21 tackles, 6 INTs, 1 Def TD, 9 sacks, 3 PDs,
This was a no-brainer, with Alex Pilon finishing, offensively, tied for 1st with the most receiving yards (582) and with the most TDs (17) on 41 receptions. Oh and defensively? He just finished with the most interceptions (6), one of which was returned for touchdown, and was tied for 1st with Isiah Allard for the most sacks (9). No double-take, no second guessing, it was hands down Alex Pilon. Another outstanding and dominant season for Alex, bravo!
Runner Up: Lauriane Beauchamp (Braves Verts) - 36 receptions, 368 yards, 6 TDs / 17 tackles, 3 INTs, 4 PDs
Lauriane was one of the few players in Tier 1 to be statistically relevant on both sides of the football. Her offensive output was largely driven by her performance against Sweat & Beers in Week 7, where she put up a stunning 120 yards and 3 TDs on 7 receptions. It may be the reason why Lauriane got the nod for 2-way runner up, as without that game, her offensive stats would have dropped to average. Congrats on playing in Tier 1 (again), playing against the best of FPF, and coming away with stats that I could only dream of on both sides of the ball!
QB of the Year
Winner: Jonathan Maheu (Braves Verts) - 146 completions, 68.9 completion percentage, 1752 yards, 45 TDs, 9 INTs, 8 rushing attempts, 84 rushing yards
Surprisingly, this is Jo Maheu's 1st QB of the Year award he's won. He has won a 2-way player of the year in the past, but it's still officially his first QBOY award. When you throw the most yards (1752) and most TDs (45), that's obviously a great recipe to win it. The question has already been asked, and will keep coming up, is the G.O.A.T QB of FPF Jo Maheu or Kevin Wyeth? I think he needs a few more of these QB and 2-way awards before he surpasses Wyeth, who has 16, yes you read right, SIXTEEN QBOY awards ("a few" was a bit of a joke, Maheu needs about 12 more individual awards + more championships!)
Runner Up: Phil Cutler (KGP) - 124 completions, 1472 yards, 34 TDs 4 INTs, 74.3% completion, 17 rushing attempts, 126 rushing yards, 1 rushing TD
Phil had a great season, particularly in the first 4 games of the preliminary round where he was playing on another level. Had the season ended then, he would have won QBOY over Maheu. Unfortunately, a missed game against Urgence Medic in their 2nd of back-to-back games against them, may have cost Cutler the QBOY award. His combination of rushing and passing was deadly and kept Tier 1 defenses on their feet, having to choose whether to go for the tackle on Cutler or stay back and defend the receiver behind them. More often than not, Cutler chose right, as he threw for a Tier 1-low, 4 interceptions. Uh... also, completing close to 75% of his passes!! That's crazy! He was in Drew Brees mode, almost tying the NFL's record of completion percentage in a season (74.4% Brees vs. 74.3% Cutler). What an awesome season, great work out there Phil!
Defensive Player of the Year
Winner: Jesse Dupuis (Urgence Medic) - 10 tackles, 5 INTs, 5 PDs, 3 Def TDs.
Dupuis has actually won 2-way Player of the Year on 3 separate occasions, so it's no wonder he was in the conversation for DPOY, as he's been atop the defensive standings in the past. His 5 INTs were tied for second, behind only Alex Pilon, winner of the 2-way player of the year. The single stat that stood him above his Tier 1 colleagues though? His 3 pick 6's. 18 points coming from his defensive efforts was huge and is ultimately the reason why we have him winning DPOY this Fall.
Runner Up: Isiah Allard (Khansequence) - 4 tackles, 1 INT, 10 PDs, 9 sacks.
What's new? While it is next to impossible in any other Tier/Division for the rusher to be a leader in PDs, it is standard for Isiah Allard, reminding everyone and continually making his case as the league's best rusher. If he isn't sacking a Quarterback, he's getting a hand on the ball off a QB's release, and sometimes gets the interception off of his own deflection. This year, he only picked off 1 of those, but still batted down 10 other attempts and was the leader in Tier 1 sacks with 9. Great performance once again, but a slight step below Jesse Dupuis.
Receiver of the Year
Winner: Mat Lepage (BYOB) - 43 receptions, 582 yards, 13 TDs.
With Alex Pilon receiving the 2-way player of the year, Mat Lepage was clearly the next best receiver, tying Pilon for first in yards with 582, and tied for second in TDs with 13, again behind only Pilon. Scoring 78 points of BYOB's 180 total points (without accounting for 1 or 2 XP's that I'm sure he caught), he represented (at a minimum) 43.3% of his team's offence. He now takes home his 2nd WR of the year award. I, in the small interactions I had with him as a scorekeeper, can tell he's a chill guy that doesn't get all in your face unless you trash talk him, at which point he will go beast mode on you and let you know it! Congrats Mat!
Runner Up: AJ Gomes (Khansequence) - 43 receptions, 435 yards, 13 TDs.
AJ put up similar numbers to Mat Lepage, just with less yardage, and with one less game (due to a suspension though), which is one of the reasons why his stats were not prorated. AJ went off in the 2nd half of the season, catching 22 balls for 257 yards and 10 TDs in 4 games. It was an amazing late run by Gomes, but ultimately not enough to overpass Lepage for the award.
Tier 2 Award Winners (written by Alexi Dubois)
2-way Player of the Year
Winner: Noah Groper (Half-A-Stars) - 26 receptions, 373 yards, 11TDs / 3 tackles, 14 sacks
No other rusher in the 2020 Fall Cup, all tiers combined, had as much of an impact as Groper did for Half-A-Stars in Tier 2. He led all other rushers in his tier by a mile with 14 sacks. We valued his 14 sacks higher than the six interceptions of Ariel Librati, the leading defensive back. He was the best defensive player in Tier 2 and he backed up that solid defensive performance with some impressive offensive numbers, including double-digit TDs. While Groper might not have been in the 500 receiving yard club like some of the other elite receivers in this tier, he was amongst the leaders with 11 touchdowns.
Runner Up: Zach Zwirn (Bruins) - 40 receptions, 543 yards, 8 TDs / 21 tackles, 3 INTs, 8 PDs
On a Bruins team that was sorely lacking talent, Zach Zwirn compensated by doing a little bit of everything for his team. We all know that his quarterback, Francois Martin loves the deep ball and that fit perfectly with Zwirn's skill set. Despite tallying over 500 receiving yards, Zwirn only found the endzone eight times. That means he often got his team into scoring position but someone else ultimately punched it in. That is too bad, because with a few more TD grabs, Zwirn would have been in the conversation for receiver of the year. Tier 2 was a hard division to excel defensively in. The quarterback play was elite and very few interceptions were thrown. That being said, Zwirn managed to pick off his opponents three times and finished in the top 10 in terms of INTs.
QB of the Year
Winner: Colin Sequiera (Texass Shorthorns) - 147 completions, 63.1 completion percentage, 1827 yards, 43 TDs, 4 INTs, 8 rushing attempts, 57 rushing yards
What made Colin Sequiera's 1827 passing yards even more impressive was the fact that you knew exactly where he wanted to go with the football. He wanted to throw deep, more often than not, to John Bews. Despite opposing defences knowing that, they were still unable to stop the big-armed Sequiera, and was on his way to leading, not just his Tier, but the entire league in passing yards. Time and time again, he beat defences with the precision and touch of his deep ball. Having massive, athletic receivers like the Shorthorns have, definitely helps a quarterback excel too. If you really want to nitpick Sequiera's performance, you could point out the fact that he played the second half of the season in the lower half of Tier 2 and faced off against easier defences than his main opposition for this title, Jeremy White. That being said, you simply cannot argue with his 43 touchdown to 4 interception ratio.
Runner Up: Jeremy White (EZW) - 145 completions, 72.1 completion percentage, 1556 yards, 36 TDs, 9 INTs, 34 rushing attempts, 305 rushing yards, 5 rushing TDs
Jeremy White's rushing totals very nearly put him over the top for the quarterback of the year award. However, what cost him the award in the end were his interceptions. While his nine picks may have been disappointing, his 72.1 completion percentage was simply staggering. Most quarterbacks are happy to complete 60% of their passes. A completion percentage upwards of 70% in a single game is outstanding enough, but to manage that over an entire season is nearly unfathomable. To think of how much White has evolved as a quarterback in the past few years is astonishing. Despite not possessing the arm talent of your typical quarterback, he keeps on finding ways to get his receivers open with his smart play calling and when all else breaks down, there are few quarterbacks who run the ball better than White, and his famous 'dip' move allow him to gain a few extra yards, frustrating tacklers along the way. With a few more seasons of experience, I really think White can become an even better version of Joey Taylor. Expect to see White throwing in Division 3 or even 2 very soon.
Receiver of the Year
Winner: John Bews (Texass Shorthorns) - 36 receptions, 626 yards, 21 TDs
Let this stat sink in: 58% of John Bews' receptions were for touchdowns. That makes a bit more sense when you realize that he averaged nearly 20 yards a reception. Bews led in all the categories you want a receiver of the year to lead in. He had a narrow lead in receiving yards and his 21 touchdowns blew away the competition. In fact, breaking the 600 yard mark was accomplished by only 2 other receivers in the whole league (all in Tier 2; Bews, Pat St.Amand, and Justin Lerner) and he was the only receiver in the fall to eclipse the 20 touchdown mark. Bews was definitely helped by the fact that he had a big arm quarterback, Colin Sequiera, who loved feeding him the ball deep. Week after week, Bews' name kept on popping up in my team of the week. Once again, the only criticism you can level at Bews is that he played his four final games in the lower half of Tier 2 against weaker opposition. Would he have been as dominant facing off against the Tier's best defences? Probably, as these 2 emerged as a relentless and overwhelming duo for opposing defences each week. I look forward to seeing what this Sequiera to Bews connection can produce in the future because it is looking like one of the more unstoppable QB-WR duo we have seen in FPF's recent history.
Runner Up: Patrick St-Amand (Voodoo) - 52 receptions, 623 receptions, 15 TDs
On one end of the receiver spectrum, you have high octane receivers like Bews who can change the game in a single play. On the other end, you have receivers like Voodoo's Patrick St-Amand who are sneaky good, where you don't realize they ended the game catching seven balls for 75 yards and a few scores. St-Amand will not burn you with speed or posterize you in the back of the end zone, but he is a master at finding the soft spots in a zone defence and catching pass after pass. His connection with Voodoo QB Frank Kaye is fantastic. Kaye always knows where St-Amand is and if he needs a big fourth down conversion or a crucial late touchdown, you can bet that Kaye will look St-Armand's way. While he was flying under the radar for most of the season, St-Amand recorded just three less receiving yards than Bews, and his 52 receptions, along with the Shorthorn's Franco Ciccocioppo's 62 receptions (not Cioccociocco, Peeze xD), stood out as the only 2 receivers in FPF this season to grab over 50 footballs. It was ultimately Bews' 21 touchdowns that gave him receiver of the year honors over St-Amand, but we see you Pat... your 15 TDs is nothing to laugh at!
Defensive Player of the Year
Winner: Ariel Librati (Half-A-Stars) - 14 tackles, 6 INTs, 4 PDs, 5 defensive TDs
Six interceptions is impressive enough. The fact that Ariel Librati returned five of those for scores is simply astonishing. A pick six is a monumental momentum changer in a game and to manage five of those in a season just puts your team in a fantastic position to win week after week. Librati's six interceptions were also good for the division lead. The only player that could have challenged Librati for defender of the year was Noah Groper, but he won 2-way player of the year. This was simply an outstanding season for Librati. He has been around the league for a few seasons now, but this fall he introduced himself as a defensive stud and true playmaker.
Runner Up: Nikki Pappich (Pepperoni Boyz) - 21 tackles, 5 INTs, 5 PDs, 2 defensive TDs
Talk about a well rounded defensive performance. That is exactly what Nikki Pappich turned in for the Pepperoni Boyz. He finished the season tied for second in interceptions with five, while also managing an impressive five defended passes. Iggy and I went back and forth between Pappich and his teammate Tim Horner for this pick, but it was ultimately Pappich's two pick-sixes which gave him the edge over his fellow Pepperoni Boy. He now has bragging right over Horner for the next few weeks/months!
Tier 3 Award Winners (written by Iggy Magnets, minus QB of the Year section)
2-way Player of the Year
Winner: Jérémie Ledoux (Bud Knights) - 42 receptions, 447 yards, 12 TDs / 15 tackles, 7 INTs, 9 PDs
Wow, what a season for Jérémie Ledoux! Top 2-3 receiver and Top 2-3 DB; he was the epitome of what the 2-way Player of the Year should be. His 12 TD's were tied for 1st and was 1 INT (7 total) behind the interception leader, Kevin Donnet. Although team performance was not part of the voting equation, it has to be mentioned here in the article that if you were to take him off the Bud Knights, they would have struggled mightily. He elevated his team's play and Marc-Andre Desaulniers would be the first to agree. He was his safety blanket on key 3rd down situations, while coming up with key turnovers and PD plays on 3rd down on the other side of the ball, giving Marc-Andre and the Bud Knights offence extra possessions.
Runner Up: Colin Power (Rainmakers) - 29 receptions, 385 yards, 8 TDs / 6 tackles, 6 INTs, 2 Def TDs, 4 PDs.
While Shaden Hetu-Frankel is a name worth mentioning for 2-way Player of the Year, there's other hardware coming his way. In that case, rookie Colin Power made his unofficial cousin, Will Power, proud, despite a mediocre Rainmakers season. He stood above many Tier 3 players as a threat on both sides of the ball. He's not an FPF household name yet, as it was his first year playing, but the guy has the skill set to win a lower Division award in the future, and even play in the higher divisions over time. There's always talk of the next great individual that comes into the league and is able to jump up divisions quick. Names in the past 2-3 years like Alessandro Barazzoni and Vincent Benjamin come to mind when I think of where Colin Power can be 2-3 years from now. They are players that came into the lower divisions as obvious talents, and within a couple of years have played as high as Div 4. I think he's that type of player and I can see him playing in Div 4 in a few calendar years. At any rate, it's great to see new talent come into FPF. Hope to see you back out there!
QB of the Year
Winner: Shaden Hetu-Frankel (Mean Girls) - 113 completions, 58.6 completion percentage, 1605 yards, 41 TDs, 9 INTs, 3 rushing attempts, 3 rushing yards
(written by Alexi Dubois)
Shaden Hetu-Frankel was head and shoulders above any other passer in Tier 3. Despite that, this was one of the hardest picks. Iggy and I went back and forth on this one and ultimately submitted it to a vote of the other media members. We were hesitating between giving Hetu-Frankel either QB of the year or 2-way player of the year. If you look at his stats, he was the best passer and was also a top three defensive player. Ultimately, we felt giving him the passer award would be more meaningful since he was much more dominant as a quarterback amongst his peers. He transformed a mediocre Mean Girls team into a title favorite and brought deep ball accuracy and touch which is rarely seen in the lower tiers of FPF. Even though opposing defences knew Hetu-Frankel wanted to beat them deep, they were rarely able to do anything to stop it.
Runner Up: Mark Bellini (Honey Martin) - 101 completions, 58.4 completion percentage, 1065 yards, 28 TDs, 6 INTs, 12 rushing attempts, 105 rushing yards, 1 rushing TD
(written by Alexi Dubois)
The key word for Mark Bellini this season was consistency. He did not have a single off game all season. There is something extremely comforting for a team knowing that your quarterback will show up and pass for four touchdowns and around 150 yards every game. In fact, in every FPF game he's quarterbacked in 2020 (including 2 games this past Winter), he has thrown for exactly 4 TD passes. It gives you the confidence as a defence to play more aggressively and take a few more risks in order to create a turnover knowing that even if you get beat deep, that your quarterback will come back cool, collected and ready to drive the field. While Bellini might have come up just short of a QB of the year award this season, he is definitely trending in the right direction. In just his third season as a full time passer, Bellini has already developed an identity which could make him a threat for years to come. He loves those intermediate range passes and is a master at prolonging a play with his legs. If Bellini keeps on improving at the rate he is, expect his mantle to be filled with QB of the year accolades in no time.
Defensive Player of the Year
Winner: Kevin Donnet (Triple P) - 18 tackles, 8 INTs, 2 Def TDs, 3 PDs.
KD was your interception leader in Tier 3, and returned 2 of his 8 picks to the house. In a disappointing season for Triple P, given their hot 3-1 start to the season, Kevin was a bright spot on Triple P's defence which, over the last 4 games, faded as a team. His exceptional speed allows him to close in on receivers at an alarming pace, and while most people have heard about his speed, when they see it for themselves, it leaves most of them in awe, myself included.
Runner Up: Angelo Mourelatos (Mean Girls) - 17 tackles, 6 INTs, 3 Def TD, 13 PDs.
Angelo had an enormous impact on the Mean Girls defence. Again, while team performance was excluded from the voting process, I saw first hand how big those 13 PDs were, preventing tying scores and deep ball touchdowns. As a witness, I also know he would have liked some of those PDs to turn into interceptions, as a few came off his finger tips. Still, he came away with 6 picks, returning half of them to the house for 6 points. Alexi has mentioned to me personally that Angelo is a quality teammate on top of it, and it looked like it when I got the chance to see him pump up and laugh alongside his teammates. I'm sure the Mean Girls players would agree with my prior statement. Also, they had him wearing a jersey with "Ducharme" written on the back. I'll interpret it as them thinking he's as charming as someone who's referred to by Peeze Della Reeze, as The Receiver of the Mediterranean. He now might need a new nickname… how's The Defender of the Mediterranean sound? I think it sounds pretty bad-ass.
Receiver of the Year
Winner: Giordano Marinello (Mean Girls) - 24 receptions, 475 yards, 10 TDs
It's absolutely crazy that the Receiver of the Year put up the following numbers in the last 4 games of the season: 4 receptions, 55 yards, 1 TD. That's a testament and a massive contrast to his first 4 games, where Marinello was unstoppable, catching 20 balls for 420 yards and 9 TDs. After the first 4 games, I thought it was a slam dunk for him to win the award, and while he ended up winning it, it was a lot, lot closer than it should have been, with Olivier Claveau passing him in yards and Jérémie Ledoux and Ben McMahon passing him in TDs. Despite that, he managed to finish #2 in yards and finished in the top 5 in TDs. Him and Shaden were a deep threat combo that was very similar to what John Bews and Colin Sequiera had in Tier 2. Even though defenses knew what was coming, and were ready to defend it, it was simply faster and stronger than what defences expected, and more often than not, Marinello was behind you in the endzone, celebrating his touchdown catch.
Runner Up: Ben McMahon (Goblin Gang) - 23 receptions, 433 yards, 12 TDs.
While his team didn't advance to an FPF Bowl Cup bracket, McMahon was a force in Tier 3, as was expected. He eclipsed the 400 yard mark and scored double digit TDs with 12. Maybe force is too underrated a word, as over half (52.2%) of his catches went for a score while averaging 18.8 yards per reception, meaning that most of his scores weren't merely 5 yard TD catches. We know McMahon can take his 5 yard hook or 7 yard out the distance, leaving broken ankles in his trail of field pellets, or beat you on a straight go or post route with blazing speed, and that's exactly what he did this season. He was a close, close 2nd to Giordano for the award, but ultimately we went with Giordano to win it.
Coed Award Winners (written by Alexi Dubois, except for Kiss My Endzone players)
2-way Player of the Year
Winner: Jaylan Greaves (Kiss My End Zone) - 27 receptions, 439 yards, 10 TDs / 14 tackles, 8 INTs, 4 PDs, 1 defensive TD
(written by Iggy Magnets)
Not much to say here, Jaylan led all the key stat categories, both offensively and defensively. First in receiving yards, 2nd in receiving TDs and 1st in interceptions. This was an easy pick for 2-way player of the year. It's hard sometimes to ignore the flashes of brilliance and not "vote with your eyes", so I'm glad that he backed up his play with the stats for me to not question my pick. In case you're not sure what I'm referring to, in the future, stay and watch Jaylan play football. It's hella fun and I promise you, you'll be entertained.
Runner Up: Justin Weir (Yin & Yang) - 43 completions, 67.2 completion percentage, 502 passing yards, 13 passing TDs, 1 INT, 13 rush attempts, 167 rushing yards, 2 rushing TDs, 4 receptions 82 receiving yards, 2 receiving TDs / 13 tackles, 3 INTs, 7 PDs, 2 defensive TDs
Justin Weir did not really have one position where he lit it up this year, as Yin & Yang used him as a quarterback, receiver, running back and defensive back. Despite limited snaps at all of those positions, Weir still managed to excel at just about every single one. He was an admirable second quarterback when Gino di Fazio missed a game. Even when di Fazio was there, Y&Y would have Weir lineup as a receiver and then drop back to either throw or run the ball. All in all, it just added another wrinkle to an already complex offence. Defensively, Weir shined as well. While he may not have had as many picks as others, he made the most of his three interceptions, returning two of the 3 picks for scores. All in all, Weir was a difference maker no matter what position he played and that is ultimately what we look for when deciding on 2-way player of the year candidates.
QB of the Year
Winner: Seth Galina (Fightin' Tigers) - 111 completions, 56.7 completion percentage, 1113 passing yards, 30 passing TDs, 9 INTs, 11 rush attempts, 77rushing yards, 1 rushing TD.
The cerebral Seth Galina is a match made in heaven for the Coed division. Coed teams tend to be loaded with top end talent, but always have a few weaknesses and that is exactly the kind of defence that Galina loves to pick on. The predictability of opposing defences made it easy for Galina to be one of only two quarterbacks to pass for over 1000 yards. The stat that ultimately won him this award were his 30 passing touchdowns. Joshua Vazquez was a distant second with only 25. Perhaps Galina's best ability was to make all the receivers around him look even better than they were. His play calling opens up holes in an opposing defence and creates easy receptions for his receivers. I think Galina would be a perfect fit in Coed 2 during the winter season. Even without star power, I think Galina would be able to make a real impact in Coed 2 because he does not depend on his receivers creating separation, but rather creates separation for his receivers with his play calling.
Runner Up: Josh Vazquez (Kiss My Endzone) - 85 completions, 53.1 completion percentage, 944 passing yards, 25 passing TDs, 8 INTs, 13 rush attempts, 128 rushing yards, 1 rushing TD
(written by Iggy Magnets)
To be fair, this was one of the votes that went through the FPF media team, between Vazquez and Marie-Eve Girard. In the end, Vazquez's 25 TDs-to-8 INT ratio was better than Girard's 21:13 ratio. Also, while Girard had 123 more passing yards than Josh, there's something to be said about Josh's versatility, as he was able to add 128 yards on the ground, along with his 1 extra rushing TD. Those 2 factors were, at least for my vote, the edge I gave Vazquez over Girard for runner-up.
Receiver of the Year
Winner: Ryan Dobbs-Garnett (Yin & Yang) - 32 receptions, 386 yards, 11 TDs.
As much as it pains me, receiver of the year in Coed needs to go to the trash talking Ryan Dobbs-Garnett. He led the division in receiving touchdowns with 11 and was second in yards only to Jaylan Greaves who was not eligible for receiver of the year since he won 2-way player of the year. With the kind of offence that Y&Y run, the snapper is the ultimate safety blanket for the quarterback. Once the passer gets through their progressions and the rusher is barrelling down on them, they need the snapper to be open to ensure a positive play and avoid the sack. Luckily for Y&Y, Dobbs-Garnett filled that role perfectly. He always found a way to slip open for a short pickup. However, what made Dobbs-Garnett exceptional was the fact that he was not only a check-down receiver, but also a deep threat. After a few consecutive plays of running short slants or hooks, he would take off on a deep corner and more often than not, he would sneak behind the opposing defence for a score.
Runner Up: Emma Racine (Yin & Yang) - 30 receptions, 346 yards, 8 TDs
Emma Racine was by far the most dominant woman in the coed division this season. The key to success in Coed has always been having the best women on your team and that is exactly what Yin & Yang got out of Racine. For the first half of the season, she was Y&Y's best receiver and was consistently making clutch plays for her team. Perhaps Racine's best quality is her ability to create separation no matter what route she runs. Some receivers are deep ball threats while others excel on short and intermediate patterns. Racine has the speed and the size to separate from her defender no matter what route she runs. Even if she does not have separation, her basketball background gives her a unique ability to win contested balls. If you are wondering why Y&Y managed to have the exceptional season they had without any top end talent, look no further than Racine.
Defensive Player of the Year
Winner: Louis-Philip Thibodeau (Les Semi-Croquants) - 8 tackles, 7 INTs, 3 PDs, 2 defensive TDs
Les Semi-Croquants managed thirteen interceptions all season, seven of those came courtesy of the talented Louis-Philip Thibodeau. That total was good for second in the division. He finished with just one more interception than I did, but his two defensive PDs made him a shoe in for this award. What made Thibodeau's performance even more impressive was the amount that his team played man-to-man defence. Very often, the players who rack up the interceptions are constantly playing as a deep safety and picking off missed passes. In Thibodeau's case, he was making plays in man coverage. What made his performance even more impressive was the teams that he recorded his interceptions against. He picked off Yin & Yang three times and Kiss My End Zone twice. A lot of players in Coed used their games against La Secte to pad their defensive stats, but Thibodeau only picked off La Secte once. As if seven picks were not impressive enough, he managed that feat all while missing his team's Week 6 game.
Runner Up: Alexi Dubois (Kiss My End Zone) - 23 tackles, 6 INTs, 2 PDs
(written by Iggy Magnets)
Ahhh, I know what's going through everyone's mind. HE VOTED FOR HIMSELF!! I can ease your worries, Alexi did not vote for himself, as this vote went through the FPF media team, with the names erased and only the stats presented. With Thibodeau winning the award, and Jaylan winning 2-way, Alexi was the next best player in picks with 6 and registered 10 more tackles than the next person in line in the interception department (Jamie Ojeaha - 5 INTs), who had 13 tackles. Add his 2 PDs, and it was quite obvious to give Dubois the runner-up for this award. He was also consistent about his picks and did not accumulate them all in 1 or 2 games. His 6 picks were collected over 5 of the 8 games he played and was a constant threat for opposing QB's (mistakenly) throwing to his side.
Congratulations to all Award Winners and Runner-ups! It was a great tournament given the pandemic circumstances, and all the protocols put in place. While the ambiance at the facilities in Brossard and Laval had a bit of a different feel to it, the games themselves were as entertaining as ever and the FPF product on the field was largely the same. As for Wednesday's at College Notre-Dame, we had the chance to kickstart the outdoors project that president Rob Campana has been eyeing for some time now. It presented some new challenges, including a flash-flood rain day in late August that players, refs, scorekeepers and film media won't soon forget.
Speaking of film media, I'd like to thank the great job that Lance Daniel, Chris Rivest and James D'Andrea did this season, giving players the chance to catch a glimpse of live games on FB and Instragram or through Game Of the Week, as well as through great still captures of intense moments and highlight reel plays. In a season where players couldn't catch all the FPF action, it's these guys that gave an inside look into the FPF season. I'd also like to, like Peeze did in a bit of a mocking manner on Calling The Audible, actually thank Moe Khan, who excelled in his new role as FPF's Health and Relations Coordinator. It's him executing the sanitary measures that Rob and his team put in place months before the season started that allowed us to play the FPF game we love. Of course, the refs, players, and FPF staff also largely respected the those measures, so a shoutout to all of you who came out and respected the work that went into building an adapted version of the Fall Cup. As for the Fall playoffs, hopefully, like the Braves Noirs vs Braves Verts game that was postponed for several weeks, we can finish the 2020 FPF Cup playoffs like they did (eventually) finishing their game. It's lights out for now, but we'll be ready to turn those lights back on, baby! Stay safe until then everyone!
We really hope to see you all again as soon as it is safe to return to play. Thanks for keeping this league interesting each and every week. Without your dedication and passion on the field, writing these articles would not be half as much fun. Despite not receiving any comments or feedback all season, I will once again mention that if you have anything to say about this article, or any of our other pieces, or the media coverage this season please feel free to contact me at alexi@analog.ca