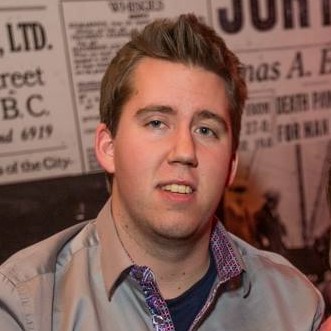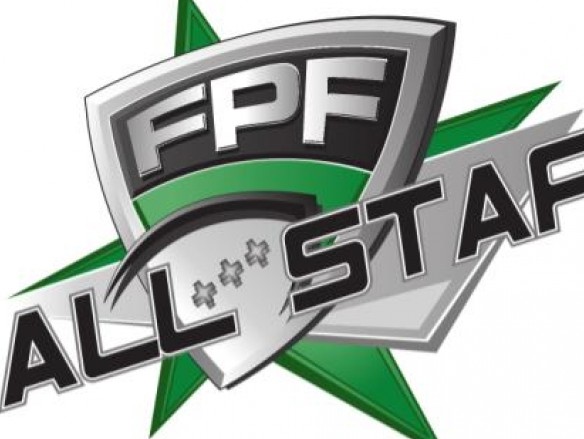 Congratulations to all 144 Winners!
Winter 2019 All-Stars
Wednesday, Mar 27, 2019
General
Congratulations to our 144 nominees!
As a reminder, please note we nominate 2 Quarterbacks, 2 Receivers, 1 Snapper, 1 Rusher, 2 Defensive players, 2 players as Two-Way nominees and we leave 2 extra spots for stand-outs!
The Winter 2019 All-Star Tournament will officially take place on Monday, April 15th at Catalogna Soccerplexe in Lachine.
The player draft will begin at 7:30 pm (in the main building on field #3), and then the tournament will be played in the dome, with the Round Robin from 8:00 pm to 10:00 pm on fields 2 and 3, and the championship game between 10:05 pm and 11:00 pm on field 3 (dome).
Players are guaranteed a minimum of two Round Robin mini games.
Division 1
Alex Nadeau-Piuze (Flag Moi L'Sac), Georges Gariepy (Braves), Jarryd Taylor (Waste Yout), Jean-Daniel Chevalier (Braves), Jean-Francois Marquis (Got-Fat), Jonathan Maheu (Braves), Julien Paiement (Braves), Patrick Jerome (Montreal's Finest), Rochdi Benabdelkader (DK), Rod Mashtoub (Monstars), Samuel Nadeau-Piuze (Flag Moi L'Sac), Serge Pilon JR (DK)
Division 2
AJ Gomes (Khantroversy), Alex Holowach (YCSWU), Andrew Carruthers (Nighthawks), Anthony Vendrame (King's Landing), Chris Milard (YCSWU), Dylan Taylor (STL), Jamie Ojeaha (STL), Justin McLean (YCSWU), Manuel Crisi-Lauzon (SYO 4 Life), Marc-André Lapointe (Braves 2.0), Ryan Aridi (Bad Boys), Tom Gatehouse (Nighthawks)
Division 3
Arno Desjardins (Scored your GF), Domenic Benevento (The Commission), Felix Laflamme (Les Studs), Jesse Dupuis (The Alpha T's), Jimmy-Lee Janvier (Jaguars), Marco Bertoldi (BearSkins), Marcus Mitchell (Blue Chips), Mikael Paiement (The Crew), Raphael Dagenais (Les Studs), Rocco Christiano (Sweat & Beers), Samuel Caron (Les Studs), Theo Ojeaha (The Brotherhood)
Division 4A
Alex Joltopuf (Greendale Human Beings), Andrew Langburt (Half-A-Stars), Anton Sakiz (Game Changers), Brandon Aylward (Greendale Human Beings), Brian Eudoxie (Game Changers), Chris Rivest (The Stoics), Jad Aridi (Keyport Lock), Jordan Panetta (Game Changers), Raphael Ducas-Lapalme (Don't Mess With Texas), Shea Harbour (69ers), Steve Sanner (B.D. Bandits), Zach Aaron (Half-A-Stars)
Division 4B
Alexandre Noel (The Sheriff), Carmine Pollice (SWAT), Charles Verreault (Ghosts), Daniel Goloff (Mean Machine), Daron Midgesyan (Small Giants), Dariusz Czeczuk (Lonzo Ballers), Edouard Arsenault (Air Force 1), Francois Dessureault (Dream Breakers), Isiah Allard (SWAT), Justin Lerner (Small Giants), Ramez Popal-Hamidi (Dream Breakers), Rory Semerjian (The Infantry)
Division 5A
Angelo Garofalo (Voodoo), Anthony Lazzara (KeepItTogether), Danny Aylward (Tents & Hammocks), Francis Haley (Longhorns), Gianni Johnston (Super Saiyans), Jordan Allard (Super Saiyans), Michael Timmis (Broccasion), Nicolas Saro (Rollin' with Mahomies), Patrick Jazon (Longhorns), Stephen Harripersaud (Outlaws), Vincent Marquis (Palpatine), Zacharie Quiviger (Rollin' With Mahomies)
Division 5B
Alexandre Bachaalani (Finessers), Darryl Dorcely (A-Town), Gabriel Poisson (Sterdam), Gabriel Wiseman (Bruins), Ian Einheiber (Takeover), Jeremy White (EZW), Noah Groper (The Process), Riley Pincome (Tropic Thunder), Thomas Lemay (Les Gros Coqs), William Power (Takeover), Zach Zwirn (Bruins), Zack Jauniaux (Mo Bamba)
Division 6
Alessandro Barazzoni (Unknown Talent), Anthony Lepore (Average Joe's), Avery Lalla (Dirty Landry), Benjamin McMahon (Vultures), Benji Ziegler (Warriors), Brandon Keiller (Dirty Landry), Brandon Parent (Hurricane SZN), George Aifantis (Hot Sauce Sports), Jason Draicchio (Fourth & Twenty), Mathieu Domon (D2: The Mighty Ducks), Nicholas Groppini (Unknown Talent), Ryan Lefcort (The Pack)
Division 6D
Brad Evans (Bud Knights), Chris Rose (Lionhearts), Christophe Laniel (Llamas Pyjamas), Emilio Pampena (Fightin' Tigers), Felix D'Aoust (Los Siete Amigos), Frederic Senay-Lussier (BBallers), Gianni Casati (BBallers), Jeremy Pelletier (Potatoes), Louis Breton (Les Cassés), Olivier Godard (Llamas Pyjamas), Tyler Stern (Gold Rush), William Paquette (BBallers)
Co-Ed Division 1
Alex David (3rd Down for What), Alex Fortier (ATH Squad), Benjamin Léger (Party Mix), Catherine Fortier (ATH Squad), Christophe Normand (SAVAGE), Edouard Gagnon (ATH Squad), Jeremy Murphy (3rd Down for What), Marilou Beland (Power Rangers), Nicky Farnaccio (Power Rangers), Sara Parker (3rd Down for What), Tam Vilaydeth (Power Rangers), Wade Jr Shallcross (Power Rangers)
Co-Ed Division 2
Alexi Dubois (Yin&Yang), Alexis Labonté (It's a Match), Benoit Lawlor (It's a Match), Edgar Lanoue (Hot-Dawgz), Evan Ely Nolet (Michael Scott's Tots), Guillaume St-Jean (Black Mamba), Karina Niboj (Michael Scott's Tots), Kenny Boutilier (Michael Scott's Tots), Julien Proulx (A-Town), Matthew Peacock (Yin&Yang), Maximilien Sadori (Hot-Dawgz), Rico Tulino (Michael Scott's Tots)
35+ Division
Andy Peterkin (Monster Jim), Chris Rosen (Paramount), Cory Pecker (O.A.S.), Domenic Tusi (FlagPlus Football), Jason Prince (O.A.S.), Joel Shahrabari (Relics), Kevin Kousaie (JMJ), Kevin Wyeth (O.A.S.), Rob Allen (JMJ), Vince Mancini (Polvige), Wade Williams (Grumpy Old X-Men), Yoni Lehrer (Relics)