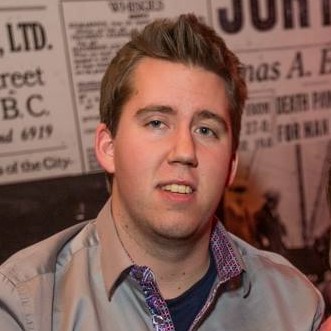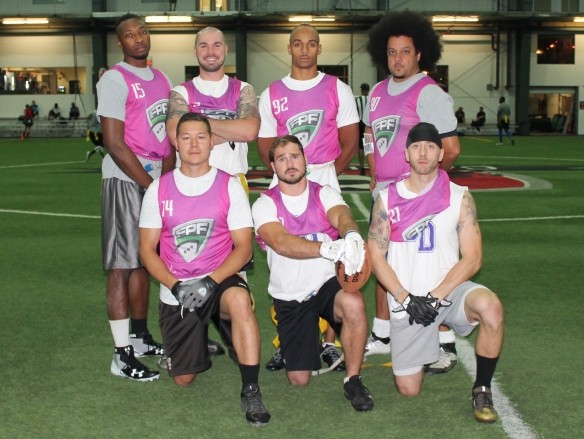 With their most recent win, all eyes will be on DK whether or not they can beat FPF All-Stars in the Finals Saturday night
Week 10: Bowl Games
Thursday, Nov 23, 2017
Tier 1 | Tier 2
Bowl Week
It's been a blast covering the FPF Cup from start to finish and the feedback has been amazing. Sure, we've got a little bit of tweaking to do here and there, but overall people we're quite happy with the possibility of playing FPF in the Fall in a different setting.
Don't hesitate to talk to us, send us an email and let us know what you guys think of what we're doing; we grow with feedback.
Let's get started.
Week 10 – FPF GameDay
With only 20 teams left competing for their respective Bowl on Saturday night, we're bound to see some great games. Instead of our usual Road Show, we've put together media content that will remind you guys a bit of College GameDay mixed in with the NFL's Sunday on field booth; be ready to be asked a few questions pregame!
Thoughts of the Week
I've overheard one too many team prepare their weekend for the Finals before winning their semis; most of you ended up with losses. One game at a time.

Forfeits suck. Luckily, they weren't no-shows.

What if Freshii Superfoods had a 6th guy?

I'd like to take a minute and wish Dilan Daoust a speedy recovery.

Yacoub Telemaque's stats as a passer this season surprised me; looked nothing like what he's been doing in recent seasons.

Some of the best games came from Tier 2. Higher divisions don't always mean better football.

After all they've been through, there's a very likely scenario where Smokin Axolotls wins the Bowl this Saturday.

Gotta give some love to Brent Bodkin for torching Lightweight's defence for 100 receiving yards and a TD. Well done.

I was in Lachine for my game Saturday, so I apologize if I don't cover any Tier 2 semi-final games; I was not present to witness any. Luckily, my colleague Peeze Della Reeze was!

This is probably the only week I didn't get a message from Daniel Lazzara asking when the article is coming out.

There is no doubt having Marco Masciotra and Jordan McLaren present for Saturday's game vs DK would've helped tremendously.
Recaps
KGP Ra vs Dans & Tams: In one of Saturday's most interesting matchup, I have to admit I'm a bit surprised of the final score all things considered; KGP Ra were stuck playing with 5 guys the entire game and still managed to score 4 times. With the score being 13-12 at half for D&T, many bystanders were talking about how talented Phil Cutler really is to be able to make plays with one less receiver. Sadly, it didn't last as D&T's offence really took off in the second half putting up 29 against KGP's 12 and really took this one away. Ryan Aridi was an absolute star leading his team in reception yards, Tds and crippling Phil Cutler to a mere 19 rushing yards and 4 sacks. We're left wondering what could've been for KGP Ra if they would've had the 6th guy, but that's something we'll never know. Dans & Tams advance into the Final round.
Top Guns vs Freshii Superfoods: On the podcast two weeks ago, I said Freshii Superfoods were the favorite in my mind and Top Guns wouldn't roll over easy, but that they didn't have the squad to really matchup to their opponents well. Considering Freshii Superfoods were stuck playing with 5 guys all night, the 9-point loss is a bit concerning, but a win's a win. Bobby Mikelberg stepped in as QB in Gianni Settino's absence and he performed brilliantly missing only a handful of throws throughout the night. Dilan Daoust went down with an apparent injury and it really took a toll on Top Guns' morale early, but they rallied and kept Freshii from moving onto the final round with their clever 1-2 punch at QB sharing snaps between Paul Lapierre and Rob Robinson most of the night. Considering both Qbs had almost a hundred yards passing and combined for 5 Tds no picks, there's no doubt that was the right way to attack this game.
The Commission vs Lightweight: For one of the first time this season, we had our somewhat complete roster and the offence got a much-needed jump start. Sadly, it wasn't exactly the case for The Commission who were without QB Jean Lussier and were missing quite a few key pieces in Zackary Alberts-Gill, Dominic Mangione and Joseph Buffone. Brent Bodkin picked up some of the slack as he emerged as his top's top receiver, but key drops from quite a handful of players made Gino Di Fazio's night a pretty tough one. The Commission couldn't get much going offensively and even suffered a safety, due to a bad snap, in the first half to turn a bad outing into a nightmare.
Friends in Low Places vs #NR: Ever since the Qualifying Round, #NR have been as favorites as it gets in the season's action and they proved us all exactly why we've been saying so; with a 27-12 lead at halftime, that game was pretty much out of hand. Cory Pecker continues to work wonders as he posted a perfect QBR in the semi finals and distributed his 7 Tds to 5 different receivers; quite the feat. Friends in Low Places were quite the surprise earlier this season and managed to pull off a handful of upsets along the way, but this was one of the toughest draws they could've asked for and #NR took no pity on their opponents when the playoffs were on the line. With such a dominant roster, unless there's a massive meltdown, can anyone really stop that offence?
DK vs Fine Wine: In one of the most anticipated game of the night to determine who faces FPF All-Stars in the finals Saturday, DK and Fine Wine really went at each other's throats over the first half as the end ended 33-32 in DK's favor after an incomplete pass from Daniel Lazzara on a bootleg. One incomplete pass to end the half and Fine Wine's offence went spiralling. After driving the field down 40-32 with plenty of time left on the clock, Kenzy Aristilde-Louis woke up from about 30 minutes of slobber and had the most dominant series I've seen in quite a while as he sacked Daniel Lazzara 3 times on 4 plays in the redzone (most of which were on intentional scrambles) including the 4th down play that turned the game around. With many bystanders considering the game to be over, Fine Wine's defence bailed their QB out with a clutch interception (PD by Matt Kirouac that Theo Ojeaha managed to scoop mid-air) and remain within a score. Sadly, Daniel Lazzara simply couldn't seem to press the reset button and the following offensive drive looked a lot like the previous few as he struggled to find something to hold onto and started throwing INTs on back-to-back possessions as DK ran up the score. No one seemed able to contain Serge Pilon Jr who had a monstruous day, but kudos to Matt Kirouac for, somehow, winning a jumpball on the last play of the game against, pretty much, the entire DK squad.
Players of the Week
Ryan Aridi (Dans & Tams): Leads his team in receiving yards, touchdowns and managed 4 sacks. I guess the gym paid off.
Cory Pecker (#NR): Perfect QBR, 258 passing yards and 7 Tds. Doesn't get better than that.
Serge Pilon Jr (DK): 128 receiving yards, 4 Tds and an interception. Doesn't get more dominant than this.
Theo Ojeaha (Fine Wine): In a losing effort, no one will blame him for not being at the top of his game finishing the night with 100 receiving yards, 2 Tds and 2 interceptions. Another dominant performance from the Hall of Famer.
Vincent Benjamin (Los Banditos): 141 receiving yards, 2 touchdowns and a pick-six. Quite the evening.
Stephen Harripersaud (Prime Time): In a game where he needed to ball out, he did exactly that tossing 6 Tds and 217 yards to book their ticket to Saturday's finals.
Alex Joltopuf (Greendale Human Being): 13 receptions, 123 yards and 2 Tds. Wait, WHAT?
Shawn Fontaine (Lockdown): 7 receptions, 74 yards, 3 Tds and 3 Pds. He really stepped it up.
FPF GameDay
Keyport Lock vs Smokin Axolotls
Previous matchup: Week 7. 25 – 13 Keyport Lock
Analysis: Smokin Axolotls managed to overcome their recent woes and won their semis to make it to the Bowl game vs Keyport Lock who's looking more and more like the early favorites they once were. Considering Keyport Lock's dink and dunk offence that tends to slow down the pace of the game, Smokin Axolotls will not have the opportunities to catch up if they make mistakes early. In this low scoring affair, I foresee the first mistake to dig a hole too deep to dig out of. Sure, the scoresheet might say there was more than one INT, but when the clock is against you and you're down one or even two scores, you gotta do what you gotta do. Don't misinterpret what I'm saying, there is a legit chance Smokin Axolotls can shock Keyport Lock in this season's final, but we'll know how this one turns out by how both teams answer with their opening drives.
Prediction: 26 – 19 Keyport Lock
Previous matchup: Week 8. 47 – 38 #NR
Analysis: Dans & Tams won the games they were supposed to win this season and lost to the ones we envisioned them to lose making this one of the toughest upset of the night. D&T has the roster to make some noise and have a potent offence against #NR, but these two squads know each other way too well to allow this to be another high scoring affair. Aside from a few hiccups, Cory Pecker has been nothing short of dominant this season and I doubt this will change before Saturday night's game, but so has Joey Taylor in recent games (12:0 in his last two outing). As much as I can't foresee either QB forcing bad throws and getting stopped in key moments, these two defences will generate turnovers, maybe this will turn out to be one of those games where there's a handful of interceptions, yet both teams managed to put up 30+ points if they score quickly enough.
Prediction: 39 – 33 #NR
Previous matchup: N/A
Analysis: Having played each other in the past few seasons, there is no doubt Braves will know what to expect out of Top Guns coming into this game, but usually that sort of intel tends to favor Paul Lapierre more than anybody else. With Rob Robinson present, the two QB rotation might be the tool this team needs to keep the pressure on Jonathan Maheu's offence to "keep up" and the first half might be decided via converts and whether or not Braves can match Top Guns' constant 2-point ability. On paper, Braves have the better roster coming into this game, but they've been known to suffer from absentees recently; will they have enough guys to rival with Top Guns'? You can, also, never count out Paul Lapierre's ability to break a game open.
Prediction: 44 – 29 Braves
Previous matchup: Week 8. 42 – 24 FPF All-Stars
Analysis: Built to beat FPF All-Stars, this is the matchup DK wanted when they signed up for the tournament in the first place; to play FPF All-Stars in the finals. It's always tough to pick against the Pilons as they have the ability to rip games open as soon as they touch the football, but can someone actually pick AGAINST Kevin Wyeth in a FPF final? One thing's for sure, there is no way DK wins this one in a blowout; if they are to win, it'll be one of the closest game of the night. Looking over both rosters, DK has the supporting cast advantage, but sadly, it'll all come down on whether Rochdi Benabdelkader can repeat the impressive feat he accomplished last weekend against Fine Wine or will he get in his own head again and play the way he did when these two teams faced a few weeks ago.
Prediction: 41 – 32 FPF All-Stars
Previous matchup: Week 5. 24 – 19 Diablos
Analysis: Last time these two teams faced off, the rosters looked quite different than the ones we'll see on Saturday night; Diablos had star player Sam Drapeau present for the game, but were missing Alexandre Noel and Lightweight was without rusher Francois Hogue and star player Francois Raymond. If we can hit the ground running and kick off the game like we did last week, we have the weapons to match up well against Diablos, but there is a reason I only scored 19 the last time we faced and that issue might not solve itself overnight. The double bye week for Diablos might have allowed them to rest and prepare for the game well and I expect Francois Martin to have one of his best outings on Saturday night.
Prediction: ----
Previous matchup: Week 6. 40 – 12 Farmers
Analysis: I've said it before and I'll say it again, this is Farmers' Bowl to lose. They've been dominant since week 1 and they have everything right going for them to win the final game on Saturday, but we simply cannot count out the Ducks. Over the last few weeks, the Ducks really elevated their game and found what really works well for them in this league to make them a pretty serious contender to this Bowl title. If they can find an answer for Corey Greenaway and Jonathan Legault offensively and, possibly, avoid them defensively, the Ducks have the players and the talent to turn this game into their favor, but what I'm asking is a lot and they aren't the kind of players one can simply ignore on the field for 44 full minutes.
Prediction: 32 – 19 Farmers
Sons of Mitches vs Dawson Caf's Finest
Previous matchup: N/A
Analysis: After getting a "bye", due to a forfeit last week, Sons of Mitches had extra time to practice and prepare for this week's bowl game vs Dawson Caf's Finest. With Vince Romano getting his 3rd official start under center for SoM, this game could really go either way; whether Vince Romano remains calm, distributes the ball well the way we know he can or will he panic and throw three interceptions like he did in his latest outing? Helped by a good defence and a QB that understands high percentage throws generates a better offence, Dawson Caf's Finest really found themselves lately and have transformed into quite the contender. Can they keep the final gitters out of their system and continue to perform at a high level?
Prediction: 27 – 13 Dawson Caf's Finest
Prime Time vs Los Banditos
Previous matchup: Week 7. 21 – 14 Prime Time
Analysis: Over the last few weeks, I've been high on Los Banditos as their offence found success in Francis Desrochers' ability to run all over the field and have a ball hawk defence that keeps getting key turnovers. They no longer need their QB to throw 5-6 Tds per game as he keeps getting at least one rushing and their defence keeps opposing teams to less than 20 points (aside from last week's playoff game). On the other hand, my colleague Peeze has been high on Prime Time as he said they're doing all the right things at the right time and he's been right; Prime Time is one of the hottest team coming into their Bowl Game. With everything on the line Saturday night, it'll come down to character and which team can find the ability to perform well into the 2nd half. This might be the closest game all Bowls combined.
Prediction: 33 – 32 Los Banditos
X-Men vs Greendale Human Beings
Previous matchup: Week 6. 31 – 19 X-Men
Analysis: Possibly the best game on Saturday night, I can't wait to see how these two top flight teams will fare against each other. Last time they played, GHB were without their QB Danny Aylward as he was healing from surgery and Brandon Aylward isn't quite the QB his brother as become (they also lose him as a receiver). Considering Alex Joltopuf had a monster night last week, there's no denying X-Men will have their hands full trying to keep GHB out of the endzone and will need quite the rusher to do so, but they also have a very impactful offence and Gautama Swaminadhan is having a remarkable season under center as he continues to distribute the ball and use all his weapons really well. I can't wait to see how this one turns out.
Prediction: 38 – 36 Greendale Human Beings
Previous matchup: N/A
Analysis: Eagle is playing in a finals? Color me impressed. All jokes aside, Lockdown has been impressive this season both offensively and defensively as they've regained their previous might and play both sides of the ball really well. If they can find a way to contain Daniel Goloff in the pocket and shut down one of the best receivers in the Tier in Benji Ziegler, they might actually have a shot at that title. Mean Machine excel when the game is a low scoring affair to remain ontop, but I have a feeling Pat Riot might have a few tricks up his sleeve; if he gets the ball with a shot at winning late in the game, we might never hear the end of Eagle's glorious title win.
Prediction: 32 – 31 Lockdown
That's it for me this week. Hopefully this is what you've all grown to love and expect out of me for your weekly readings. If it isn't, you can send any sort of formal complaint to Paolo Della Rocca via twitter (@PeezeFPF) so I can keep tab and act like I didn't know about it. Otherwise, if you have any comments, feel free to hit me up either via emails (simon@flagplusfootball.com) or twitter (@DagenaisFPF). Until next time.