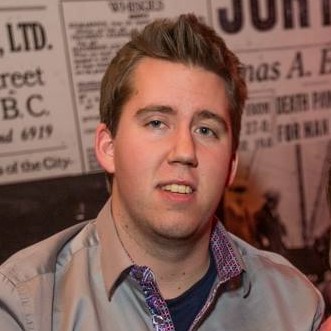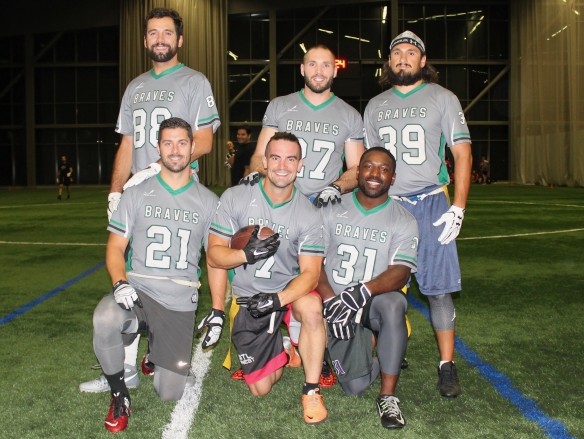 After yet another dominant week, Braves are officially favorites for their respective bowl.
Week 8: The end of the Qualifying Round
Friday, Oct 27, 2017
Tier 2 | Tier 1
One More Week.
Considering we all make the "playoffs" this season, it's fair to say the Qualifying Round was sort of a warm-up in a way. Nonetheless, there's only one week left before the Bowl Round begins and then it's your classic FPF Knockout round where one mistake can cost you your season.
I'd like to take a moment and remind everyone that you need 4 Games Played to be eligible for the Bowl Round and players without said 4 GP will not be allowed to participate (same way we do for our playoffs in Winter and Spring seasons).
There will be a bye week between the Qualifying Round and the Bowl Round; there is NO games on the weekend of November 11th-12th. Plan accordingly.
Let's get started
Week 8
Braves continue to look like their former selves, Fine Wine is battle-ready for next week's big game, Dad Bods made a statement, BearSkins had another impressive week, Urgence Medic upsets, Greendale Human Beings survived a close one, North Shore Finners can finally rely on their offence, Mean Machine are looking more and more like real contenders and X-Men continue their dominance. Oh, and so much more; keep reading.
Thoughts of the Week
I've always been told that candies will lose their appeal as I grow older. Fact is, they've only gained momemtum.
For a team that was built to beat FPF All-Stars, DK didn't have quite the expected outing. Hopefully the rematch in the Bowl Round will offer us a better game.
Somehow, Fine Wine managed to get 8 receivers at least one reception. Considering they only have 12 completions, it's actually pretty impressive.
There's too many things happening on October 27th; too many releases. I ONLY HAVE 24 HOURS.
I'm not sure we can really qualify my relationship with Peeze as "love/hate".
Are BearSkins officially back?
There's only one team left undefeated in Tier 2: X-Men. There's also only one team left without a win; Blacksox.
FPF All-Stars is the only team in Tier 1 left undefeated. Are we really surprised?
Yeeaaaaah, Miami is a dirty team.
Man watching the Habs this season has been painful.
I still don't understand why people use hashtags on walls. Like, real walls. In real life.
I get that he OWNS the team, but Bob McNair's comment was really dumb.
Whoever made 9Gag is a glorious human being.
I never thought I'd be talking about South Park on a podcast. I guess there's a first time for everything.
Recaps
Braves vs KGP Ra: For yet another week, Braves stopped messing around and showed up HUGE against KGP Ra as they dropped 56 on their opponents. Jonathan Maheu looked great distributing touchdowns to 5 different receivers and Georges Gariepy looked absolutely uncoverable all evening long. JD Chevalier's presence gives their offence a speedster to work with, but his worth defensively really outshines his doing offensively as he finished with 2 interceptions (one for six) and really tortured Phil Cutler who didn't know where to go with the ball most of the time. Although he had a beautiful strike to Jonathan Garfinkle down the middle for an easy TD, this might have been his worst outing of the season. If Braves continue to play at this level, they should be favorites to win their respective bowl on November 25th.
All Hooks vs Voodoo: In one of this week's top matchup, Voodoo faced up against All Hooks but lacked firepower early in the game to keep this game close. Being outscored 18-7 at half, odds were stacked against them. Although they've managed to score 18 in the second half, showing a great ability to adapt and react, it wasn't enough to bring All Hooks down. Charles-Olivier Lavigne continues to impress as he distributed 6 passing Tds with another impressive QBR rating. When he's under center, All Hooks bolster one of the top offence in their Tier and, behind rusher extraordinaire Thomas Coutu, the defence is one of the toughest you'll face all season. Voodoo might not have had the best of outings, but Kevin Marcil was a star defensively on Wednesday as he finished with 10 tackles (yes, 10), a pick and a PD. I don't usually mention stat lines in my recaps, but this one in particular was special.
Lightweight vs The Commission: After breaking their slump last week, Commission showed up big early in the game to take a lead they'd never lose. Without having his best outing, Jean Lussier had a good enough outing to maintain his team on top and distributed the ball well to score 27 points; way more than I was able to do anyways. Showing with a makeshift roster, Lightweight couldn't get anything going offensively all night as rusher Dominic Mangione was, as Daniel Lazzara would put it, my kryptonite. Domenic Benevento adjusted well on his interception to force the first turnover of the game and allow his team to gain a significant lead. As the season progresses, The Commission is finding ways to win games and Lightweight continues to struggle; with only 1 game left before the Bowl Round, there isn't a lot of wiggle room left.
Blacksox vs Dawson Caf's Finest: Having a new QB this late in the season is no easy task and Peeze Della Reeze took a swing at it surrounding himself with new players and Mike Addona to try and overcome Dawson Caf's Finest this week, but as the french expression would have it, he had "les yeux plus grands que la pense". Although Blacksox' defence did more than their job, DCF was actually clutch when it truly matters (scoring 3 times on 4th downs). In George Spano's absence, Matt Sellas impressed more than one bystander with his ability to keep the plays alive and find receivers for big scores. With the ball in the redzone before the half, Blacksox really needed to score to tie things up, but 4 incompletes allowed DCF to build on their lead in the 2nd half and never look back as Peeze Della Reeze only managed to score on the final possession of the game to make it his 2nd TD on the game.
Players of the Week
Francois Martin (Diablos): He picked himself in Fantasy, but ended up quite right as he posted a perfect QBR and tossed 7 Tds on Tuesday night.
Alexis Gaumont (Urgence Medic): Although his stat line isn't marvelous (203 combined yards, 4 passing TD, one rushing), the fact that he did all that against Top Guns and came out on top is why he belongs here this week.
Jonathan Maheu (Braves): Speaking of impressive outing, he finished with a perfect QBR, 7 passing TD and his only incomplete with a PD. Damn.
Neil Etinson (BearSkins): It took him a few weeks, but he recorded his best performance of the season throwing 7 Tds and a combined 250 offensive yards.
Jeremy Anderson (#NR): 8 receptions, 98 yards, 2 receiving Tds and a pick-six. He wasn't messing around this week.
Shawn Fontaine (Lockdown): 7 receptions, 149 receiving yards and 4 Tds. Oh, and all that with a different QB this week. Now that's impressive.
Loic Savoiz-Seguin (Los Banditos): He did all he could in a losing effort as he recorded two interceptions and one of the two offensive Tds. Well done.
Miguel Rodriguez (Dawson Caf's Finest): 90 receiving yards, 3 Tds and an interception. He really elevated his game to get his team a W this week.
That's it for me this week. Hopefully this is what you've all grown to love and expect out of me for your weekly readings. If it isn't, you can send any sort of formal complaint to Paolo Della Rocca via twitter (@PeezeFPF) so I can keep tab and act like I didn't know about it. Otherwise, if you have any comments, feel free to hit me up either via emails (simon@flagplusfootball.com) or twitter (@DagenaisFPF). Until next time.