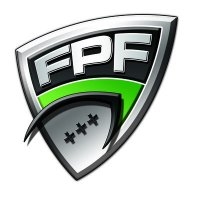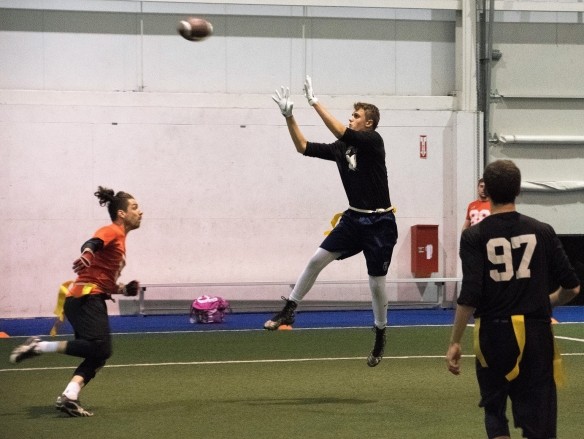 Knockout Round Matchups
Sunday, Nov 05, 2017
General
The Knockout Round is all set to take place on Saturday, November 18th. Our 40 FPF Cup teams have been divided into ten 4-team brackets!
In each bracket, the two semi-final winners will square off the following week (November 25th) in the championship Bowl Game.
Here are the breakdowns for the ten Bowl Brackets.
Tier 1 – Knockout Round
Kevin Wyeth Bowl Bracket
Semi-Finals (Saturday, November 18th, 2017)
FPF All-Stars (1st place Basmadjian Pool)
vs
Urgence Medic (4th place Basmadjian Pool)
DK (2nd place Basmadjian Pool)
vs
Fine Wine (3rd place Basmadjian Pool)
Kevin Wyeth Bowl (Saturday, November 25th, 2017)
Semi-Final Winner vs Semi-Final Winner
Carmine Pollice Bowl Bracket
Semi-Finals (Saturday, November 18th, 2017)
Top Guns (5th place Basmadjian Pool)
vs
Freshii Superfoods (3rd place Khan Pool)
Braves (1st place Khan Pool)
vs
Dad Bods (2nd place Khan Pool)
Carmine Pollice Bowl (Saturday, November 25th, 2017)
Semi-Final Winner vs Semi-Final Winner
Patrick Chenard Bowl Bracket
Semi-Finals (Saturday, November 18th, 2017)
KGP RA (4th place Khan Pool)
vs
Dans & Tams (2nd place Sarwar Pool)
Friends in Low Places (5th place Khan Pool)
vs
#NR (1st place Sarwar Pool)
Patrick Chenard Bowl (Saturday, November 25th, 2017)
Semi-Final Winner vs Semi-Final Winner
Kishon Thompson Bowl Bracket
Semi-Finals (Saturday, November 18th, 2017)
Diablos (3rd place Sarwar Pool)
vs
Bearskins (1st place Kolethras Pool)
The Commission (4th place Sarwar Pool)
vs
Lightweight (5th place Sarwar Pool)
Kishon Thompson Pool (Saturday, November 25th, 2017)
Semi-Final Winner vs Semi-Final Winner
Rochdi Benabdelkader Bowl Bracket
Semi-Finals (Saturday, November 18th, 2017)
Top Secret (2nd place Kolethras Pool)
vs
Smokin' Axolotls (5th place Kolethras Pool)
Keyport Lock (3rd place Kolethras Pool)
vs
A-Squad (4th place Kolethras Pool)
Rochdi Benabdelkader Bowl (Saturday, November 25th, 2017)
Semi-Final Winner vs Semi-Final Winner
Tier 2 – Knockout Round
Paul Lapierre Bowl Bracket
Semi-Finals (Saturday, November 18th, 2017)
X-Men (1st place D'Aquila Pool)
vs
Voodoo (4th place D'Aquila Pool)
All-Hooks (2nd place D'Aquila Pool)
vs
Greendale Human Beings (3rd place D'Aquila Pool)
Paul Lapierre Bowl (Saturday, November 25th, 2017)
Semi-Final Winner vs Semi-Final Winner
Adriano Tassone Bowl Bracket
Semi-Finals (Saturday, November 18th, 2017)
Lockdown (5th place D'Aquila Pool)
vs
Warriors (3rd place Della Rocca Pool)
noname (1st place Della Rocca Pool)
vs
Mean Machine (2nd place Della Rocca Pool)
Adriano Tassone Bowl (Saturday, November 25th, 2017)
Semi-Final Winner vs Semi-Final Winner
Tony Tabet Bowl Bracket
Semi-Finals (Saturday, November 18th, 2017)
Hold My Beer (4th place Della Rocca Pool)
vs
Los Banditos (2nd place Dagenais Pool)
Trigger Happy Bunnies (5th place Della Rocca Pool)
vs
Prime Time (1st place Dagenais Pool)
Tony Tabet Bowl (Saturday, November 25th, 2017)
Semi-Final Winner vs Semi-Final Winner
Akked Moore Bowl Bracket
Semi-Finals (Saturday, November 18th, 2017)
Sunday Touch Boys (3rd place Dagenais Pool)
vs
Dawson Caf's Finest (1st place Louis Pool)
Sons of Mitches (4th place Dagenais Pool)
vs
North Shore Finners (5th place Dagenais Pool)
Akked Moore Pool (Saturday, November 25th, 2017)
Semi-Final Winner vs Semi-Final Winner
Patrick Jerome Bowl Bracket
Semi-Finals (Saturday, November 18th, 2017)
Farmers (2nd place Louis Pool)
vs
Blacksox (5th place Louis Pool)
Ducks (3rd place Louis Pool)
vs
Bruins (4th place Louis Pool)
Patrick Jerome Bowl (Saturday, November 25th, 2017)
Semi-Final Winner vs Semi-Final Winner