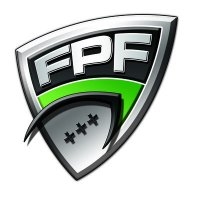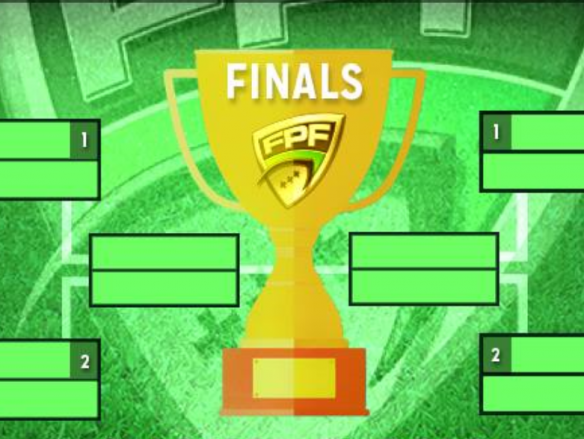 FPF Cup | specific rules
Saturday, Sep 02, 2017
General
This upcoming FPF Cup season is the first editiion introducing this new format. Although the majority of the roster rules remain the same as the Winter and Spring format's, there are a few important points we want to reinforce prior to the start of the tournament. Please read the list below prior to the start of the tournament.
Team Cap
Each team has its own MAX CAP that it cannot surpass at any point during the entire FPF Cup. This number is calculated by taking the sum of the top six offensive and top six defensive ratings. We encourage teams to use the roster verification tool, as always. Also, as is the case in the Winter and Spring seasons, the cap works in a game-by-game format, and not season-long. Consequenetly, an entire roster may be over the permissable cap, but so long as the cap is never surpassed in any one individual game, all is legal.
QB Cap
There is no QB Cap in Tier 1.
There is a QB Cap of 72.0 in Tier 2; no player with a QB rating of over 72.0 is permitted to complete a pass.
Five Plays left (18 or more point difference)
During the Preliminary Round, the rule stating that the game automatically ends when the difference between the two teams is 18 points or more at FIVE PLAYS (second half) is waived. The rule will be reinstated at the start of the Qualification Round.
Knockout Round Eligibility
A player must play a minimum of four (4) games in the Preliminary and Qualification Rounds (combined) to be permitted to participate in the Knockout Round (semi-finals and Bowl Games).
Player Release Deadlines
Once a player has played a Qualification Round game with a team, he is no longer eligible to be released and join another team. Consequently, a player can play as many as three games (all in the Preliminary Round) and still be released.
OC/UR
The accumulation of 3 OCs, 3 URs or 4 combined will result in an automatic one-week (one game) suspension.
Schedule Release Dates
Due to the tournament format of the FPF Cup, we must wait for the conclusion of one round, to schedule the next. Here are the schedule release dates and start dates for each round:
Preliminary Round
Schedule Release: Sunday, August 27th
Games begin: Tuesday, September 5th
Games end: Monday, Septmeber 25th
Qualification Round
Schedule Release: Tuesday, September 26th
Games begin: Monday, October 2nd
Games end: Saturday, November 4th
Semi-Finals
Schedule Release: Monday, November 6th
All games played on: Saturday, November 18th
Bowl Games
Schedule Release: Monday, November 20th
All games played on: Saturday, November 25th