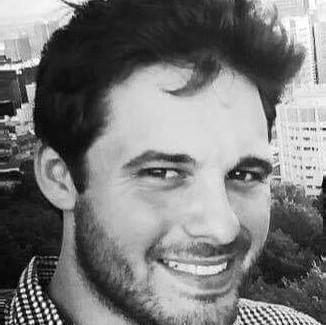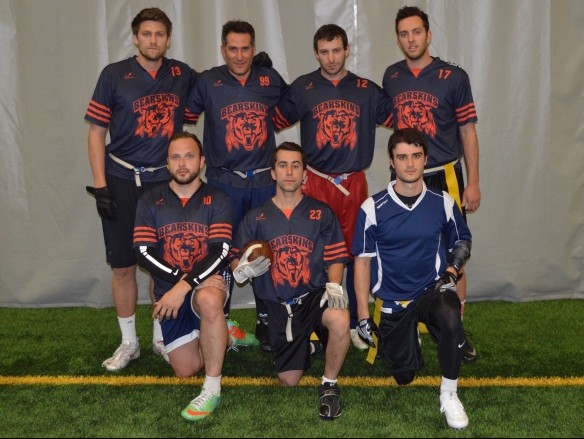 Which team will demonstrate True Grit when it matters most?
Playing For Keeps: True Grit
Sunday, Aug 06, 2017
Division C
You never forget your first finals. The electric feeling in the air as you arrive early to the cavernous dome at Brossard. It's a week like no other in the season before it, as all of FPF has condensed down to the top two representatives from each division, with games to be played on only one field. All eyes are judging you now, under the bright spotlights and terrorizing cameras of the league. The first thing you notice is the frantic FPF staff up top, scrambling through their final preparations for the biggest dance of the year. They look disheveled and grumpy, secretly hating you for making them work so hard. You feel like the prize horse in some grand production that they're running. After maneuvering your way through the pageantry you make your way down to the field level, to slowing stretch out and warm up for your game. It gets awfully lonely on the ground floor at Brossard on this day, as you feel like a gladiator in the tunnel about to emerge to the raucous crowds of the battlefield. You have no idea what beast lies ahead of you, but it sounds absolutely horrifying. Your stomach and your head are your two worst enemies now, as they whisper your greatest vulnerabilities, and fill you with doubt and fear. The dry cough commences, as you nervously pace back and forth along the sidelines, trying desperately to remember your gameplan, and grasping at anything to keep you composed.
As you finally take the field to run through your last warmup before starting, all nerves suddenly ease away, and excitement replaces anxiety as you begin to feel in control of your destiny once again. The cameras and the spotlights fade out, and your focus becomes laser sharp. You realize that after all the weeks of hard work, there's only 1 team and 60 minutes separating you from your ultimate goal. You become sure that you want to win more than the other team does, and you start to think that you notice some doubt in their posture. Suddenly, you are the bronze God of FPF, an unstoppable force about to wreak havoc on an unsuspecting victim. You're glad that the cameras are on you, since they will catch your glory on film forever. You feel like you were born for this moment, and that you have finally arrived where you belonged all along. The next 60 minutes will define your legacy. The next 60 minutes will anoint you champion. It's all yours for the taking. Do you have the grit to pull through?
Tale of the tape:
The Commission (1st) vs Bearskins (2nd)
Previous Encounter: NA
This playoff run appears to disprove the old wives tale that having a bye in the first round is disadvantageous, as both teams used the week off to recharge their batteries and polish their game plan for the final two rounds.
QB: Sean Avraam vs Neil Etinson
Sean Avraam: 403 Yards – 10 TDs / 0 INTs – 68% Completion
Neil Etinson: 303 Yards – 8 TDs / 3 INTs – 63% Completion
QBOY Avraam has carried his excellent regular season play into the playoffs. He carved up a stingy SMYTD defense in the quarterfinals with ease, before missing only 1 drive in a near perfect semifinals performance against JYD. He's playing with extreme confidence and poise right now, as demonstrated in one critical 4th down scenario at mid field last week, where he allowed his receivers to clear out the defense before calmly checking down a pass to snapper Domenic Benevento for the conversion. His offense is primarily run through the 3 middle receivers, with either AJ Gomes or Jordan Allard running a deep pattern on most plays, while the other receivers find the open holes in the zone. With a deep background of FPF experience and knowledge, he's proof that less is often more in the flag game. He runs simple concepts focused on overwhelming zones and quickly delivering the ball. Most importantly, he's learned how to nearly eliminate all risk from his game, with only 3 INTs on the season so far. This is not a QB that you can sit back against and wait for him to make an error. If Bearskins don't force the issue defensively on Sunday he will have yet another field day picking them apart with his crisp, short passes. He's given his team the positional advantage in every game this season thus far, and that doesn't look to change on Sunday.
Unorthodox is the best way to describe Neil Etinson's game. The near opposite of Avraam, he relies on a heavy deep ball and his athleticism to break the rush and throw on the run. Underappreciated would be another adjective to apply as well. Playing through roster inconsistencies and a difficult schedule, Etinson didn't have the statistical success that he would have liked during the regular season, but he remains the best orchestrator of this offense when running at full force, as demonstrated by their current playoff run. He's become one of the most reliable mid-level FPF QBs, and his name is now synonymous with success in his divisions. He's liable to make that one error each game, since he forces the issue offensively and pushes the ball downfield. But he can also make up for it with a sudden deep strike to his stud receivers. If the Commission rushers cannot contain him successfully on Sunday, he will buy time with his basketball crossovers in the backfield and hit his signature intermediate-to-deep crossing patterns over the field. If the rusher can keep him in the pocket, look for him to start using his trusted snapper and left receivers on quick hooks and slants. He definitely comes into this encounter as the underdog, but that's a role that he relishes at this point. Don't be surprised if he impresses you with a gutty performance on the grandest stage.
Wide Receivers: The Commission vs Bearskins
Eddy Lee: 6 REC – 25 YDS – 3 TDs
Brent Bodkin: 2 REC – 21 YDS
Sasha Papich: 6 REC – 139 TDS – 4 TDs
Michael Orenstein: 1 REC – 6 YDS
It's no surprise that Bearskins possess the advantage at wideout, as their field stretching offense is composed of longer developing plays and deeper passes. The main reason why they run this style of offense is because they possess arguably the single most dominant receiver in the division in Papich. There is no defender in the division that can contend with his unique combination of size, speed and athleticism. Look for the Bearskins to try to exploit his mismatch early with a deep shot to the outside. They seem to feed off of the momentum generated by a successful deep ball connection from Etinson to Papich. This will be priority number 1 for The Commission defense to gameplan against. When the defense gives too much of a cushion outside and prevents the deep ball, Etinson will begin working Papich on comebacks and dig patterns, using his agility and size to create separation before picking up major YAC. The right wideout spot is largely a decoy position in the Bearskins offense, but if left alone or presented a sizeable mismatch, Etinson won't think twice about testing a jumpball to either of his tall receivers in Orenstein or Drummond.
The Commission use their wideouts as weapons in the short zone, forcing safeties to choose between the quick hooks or the deep corner routes over top from the slot receivers. Eddy Lee is a deadly receiver in the short zone, as he runs an impeccable hook or short crossing route. He has excellent hands and is a physical receiver who's not afraid to throw his body around into tight coverage. He becomes a key target for Avraam in the red zone on quick goaline slants. There isn't a better receiver on Commission at catching the ball in traffic. If the Bearskins defense puts all of their resources in taking away the deep ball from Gomes and Allard, then Lee could make a huge offensive impact on this game since Avraam won't shy away from feeding him until the defense adjusts.
In last week's game vs JYD we saw a second receiving formation from the Commission, employed during crucial drives during the game. Captain Brent Bodkin pulled himself from the lineup, and Matt Petrone came off the bench to play right slot, with AJ Gomes flexing out to right wide. This dynamic formation tilts the wide receiver matchup significantly, making Commission much more competitive against the Bearskins alignment. AJ Gomes was used primarily as a field stretching decoy in that formation, with Petrone catching slants underneath. However, Gomes possess explosive speed and if he gets a step on the outside Avraam wouldn't hesitate to lead him with a deep ball.
Slot Receivers: The Commission vs Bearskins
AJ Gomes: 8 REC – 115 YDS – 3 TDs
Jordan Allard: 10 REC – 120 YDS – 3 TDs
Marco Bertoldi: 7 REC – 99 YDS – 3 TDs
Kevin Libman: 5 REC – 38 YDS
It's no secret that The Commission possess the most lethal slot receiving duo in the division. They have the unique privilege of rolling out both the receiver of the year AND the runner up on the inside. Gomes and Allard aren't just highly touted show ponies either, these guys can play. It will take 4 defenders to truly secure these two receivers, with bracket coverage underneath and over the top. Bearskins could try to do this, but it would eat up the majority of their resources. Sean Avraam is far too smart of a QB and would use his remaining pieces to march down field with ease. Most likely, Bearskins will need to employ their usual cover 2 defense with Papich and Bertoldi at safety, taking extra precaution of the deep ball, and hope that the rest of their unit can hold underneath. I can't see a scenario where both of these studs get shut out in this game, because it hasn't happened yet this season. Bearskins will need to make sure to limit at least one of the two, while hoping the other doesn't explode for season high numbers. Easier said than done.
The Bearskins slot receivers are no slouches either. Bertoldi won the 2way award and finished as a top 3 receiver in the division. The combo of him and Papich form a dynamic duo, with Papich stretching the field on the outside and Bertoldi running that patent deep drag over the middle. There may not be a better receiver at putting defenders on his back and boxing out space than Bertoldi. One of the few old schoolers who plays without gloves, he has some of the surest hands in the division, a true craftsman at his position. Libman has been underused for the most part in this two-man offense, but he plays his role to perfection as a clear-out specialist and a checkdown option. You also can't sleep on him, or he'll catch you with his incredible agility and precision route running. If Commission bets the house on stopping Bertoldi and Papich, look to Libman to carry the mail for his team in this game.
Snapper: Domenic Benevento vs Ryan Etinson (Draw)
Domenic Benevento: 8 REC – 64 YDS
Ryan Etinson: 5 REC – 51 YDS – 1 TD
Both of these snappers are high quality players who mean much more to their teams than their stats indicate. To a large degree, they are the motors that run their offenses and are both key targets in clutch situations for their QBs.
Benevento was a talented lower division player for a few seasons until Bodkin brought him to the big stage and allowed him to shine with Commission. He's filthy quick with the ball in his hands and can put the juke stick on several players when he gets the ball in space. He's also lethal around the redzone, using his speed to find the creases in the back of the endzone. His ability to run the high-low option has been a key factor for Commssion's success in the redzone, as the defense is forced to open up and allow cutting receivers underneath. Benevento and Lee are often relied upon as the third option once opposing defenses overcommit to Gomes and Allard. This might be the case in our game this weekend, as Bearskins will no doubt try to avoid being beaten by the two most obvious options on offense. When it's all said and done, Benevento might end up being the most important receiver for Commission in the most important game of the season.
Similarly on the Bearskins, expect Ryan Etinson to be highly involved in this week's game vs Commission. The master of finding the soft spot over the middle, he will be the key receiver for Bearskins when Commssion surely try to clamp down on Papich and Bertoldi. Matt Petrone could nullify Ryan from the MLB position by sticking on him all night, but Commission likes to get creative with who drops on defense, and expect Petrone to pull back deep on several occasions. If Neil can find his brother over the middle and force Commission to keep Petrone short, the Bearskins will gain the tactical advantage with their top 2 receivers winning isolated matchups downfield. Ryan will be an important key to solving the Commission defense this week.
Deep Defense: Commission vs Bearskins
Jordan Allard & Eddy Lee
Sasha Papich & Marco Bertoldi
It's tough to gauge the Commission defense because there are so many interchanging parts and shoots designed to confuse the opposing QB. However, if Papich and Bertoldi are running deep patterns all game, then Allard and Lee are the two guys you'd want matched up with them. They are both hybrid defenders, who would arguably be best positioned as halves in an ideal defense, but they're both big time gamers who back down to no one and play their hearts out on every drive. If the Bearskins can catch this 2-on-2 matchup downfield on every drive, they will have an advantage all night. Commission would be best to employ more of a traditional 4-1 corners lock defense, with Petrone pulling back to help eliminate some space. It will be interesting to see how Commission choose to play this out, as Etinson is savvy and poised enough to check the ball down if he senses to be baited downfield.
The Bearskins run a standard cover 2 all day, and rely on their incredibly talented deep paring to take away the opposition's long ball offense. They are more of a bend-but-don't-break defense, yielded bunts and singles in exchange for preventing the homerun. They'll definitely try to use all the emotions and pageantry of the finals to bait Avraam into putting up the deep ball. There would be nothing sweeter than to watch Gomes and Allard try to work against Papich and Bertoldi, which has the makings of a championship heavyweight bout. I don't think that's the type of game that Avraam wants to get into, and Bearskins will need to try to get him to force the issue a bit if they hope to take advantage of their defensive stars.
Short Defense: Commission vs Bearskins (Draw)
Emile Amyot, Matt Petrone, Sean Avraam
Kevin Libman, Michael Orenstein, Trevor Drummond
With big names like Petrone and Avraam up front, Emile Amyot is the unsung hero of this short zone defense. He complied 7 tackles and a PD in the semi-finals win over JYD, forcing them to eventually forgo their short ball because there was no YAC to be given on his side of the field. Petrone is a dynamic middle defender in this division. He will be relied upon often to pull back into deep coverage vs Bearskins, a role that he's comfortable doing. Avraam is a steady, stay-at-home half defender who has a keen eye for making instinctive reads and breaking up plays. If Commission can hold Bearskins in a cover 2 defense all game they will be significantly advantaged, since their first line of defense is arguably the stingiest in the division.
The Bearskins are right up there with Commission when it comes to short zone defense. Michael Orenstein has been an absolute revelation in these playoffs so far, with 3 crucial INTs in 2 games. He's also reliable in deep coverage when called upon to pull back. Kevin Libman has a reputation in this league as a dangerous flats defender. He has a knack for "getting lost" in the zone coverage and popping up right in front of the QB's final read when he has no time to look elsewhere. I firmly believe that if Libman delivers one of his patented checkdown picks in this game, it might be enough to turn the momentum in Bearskins favor for good. Drummond is a reliable corner defender on this defense. Expect him and Ryan Etinson to alternate the final defensive spot based on matchup preference.
Rusher: AJ Gomes vs David Stein
Both teams employ a rotating door at rusher, with multiple players taking turns throughout the game depending on matchups.
AJ Gomes made the biggest impact at rusher for Commission in the semis. His constant pressure and timely sacks played a major role in getting his team the critical stop they needed to pull ahead. If he rushes Neil all game he will be a handful for the opposing QB. The Bearskins offense often relies on their QB breaking the rush and allowing the play to develop. If Gomes can get in Etinson's kitchen all night and disrupt his timing, it will force the Bearskins pivot to switch to being a pocket passer, which is not his ideal style of play.
Stein is an underrated asset at rusher, with 2 sacks against a mobile QB in the quarterfinals. He has great speed off the snap and uses his low center of gravity to break down in full stride and not allow the opposing QB to sidestep him. I think his presence will be less impactful in this game, because when Avraam is at his best the ball is out of his hand in under 3 seconds, effectively nullifying the rusher. If the Bearskins defense can hold the powerful Commission attack in the secondary, forcing Avraam to pull down his first two reads, then we may see Stein make a big impact in this game.
Final tally in Positional advantages: 3 – 2 – 2 Commission
X-Factors: These guys are my picks to make the biggest impacts of their respective side of the ball for their team. In such a hotly contested matchup between such talented teams, expect option A to be taken away from the first snap. These guys will need to emerge as option B and help lead the charge.
Commission: Domenic Benevento (offense) and Matt Petrone (Defense)
Bearskins: Kevin Libman (offense) and Michael Orenstein (Defense)
MVP Race: The winning team always graces the MVP trophy, as they should. Here are my top 3 picks for MVP from both teams. It's anyone's trophy to grab at this point, whoever has the biggest game on the winning team will take it home.
Commission:
Sean Avraam
AJ Gomes
Jordan Allard
Bearskins:
Sasha Papich
Michael Orenstein
Marco Bertoldi
Final Analysis:
Call me a sucker for the underdog, but if football were a game played on paper then there would be no point in taking the field. We can account for talent and matchups until the cows come home, but we can never account for true grit and the ability to deliver in the clutch. Despite the significant matchup advantages for The Commission, the Bearskins are the grittier bunch, and will be playing with a major chip on their shoulder after being disrespected in the podcasts leading up to the finals. They also possess the two best players in this game in my opinion, in Papich and Betoldi. Give me the Bearskins to find a way to get it done tonight, as they've done on numerous occasions throughout the season.
Prediction: 32-26 Bearskins
That's it for me this spring season! For all of those eliminated, I hope that you tune in to tonight, because it's bound to be an incredibly entertaining matchup. FPF is a constantly innovating league, and we will surely throw some new tricks at you this Road Show which will have you glued to the edge of your seat. Also, make sure to sign up for the FPF Cup if you haven't yet! Spots are limited and it's guaranteed to be a fun and competitive inaugural fall season. Besides, let's be honest, what else will you do with your free time for the next 5 months without your favorite rec league. As always, if you have any feedback, concerns, comments or just want a shoulder to lean on you can reach out to me @alexholowach1 on Twitter, or hit me up on Facebook. Thanks for taking the time to read this, it's been a slice writing for you each week. See you around the field soon!
- Alex