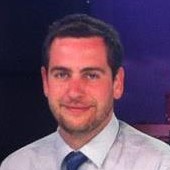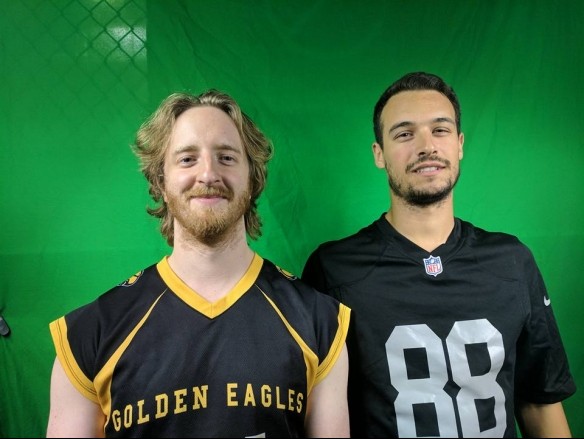 The Ravens are ready for the FPF Finals
The Notebook, the Zombie Apocalypse, Recaps and Final's Previews!
Sunday, Aug 06, 2017
Division D-1 | Division D-2
Peeze's Playbook
By Paolo Della Rocca
Finals Preview
For those who have watched the Podcasts for some time you'll know that Chapman, our producer, and I are good friends. He is a puzzling dude. He earned his name by eating an entire container of a Chapman's Ice Cream container that my dad had saved for dessert after a date with my mom. His answers to texts are more often then not enigmatic. Still the weirdest thing about the dude is that his favourite Tupac song is Ghetto Gospel.
Don't get me wrong. It's a fine song and Chapman likes Tupac which definitely earns him some points. The song choice for a favourite of all time is still bizarre. The Notebook and When Harry Met Sally are great "chick flicks" yet, you would be surprised if any guy would name them as their favourite cinematic production.
Yet FPF has found a home for this misfit. This is perhaps the league's most interesting quality. It attracts very creative, interesting people to work in its media team. With Chapman I wanted to bring a producer on who would make the shows feel like a bunch of dudes hanging around watching the football in one's basement or man cave. This is the the beauty of working for FPF. Fewer artistic ventures allow its cohorts to be completely and truly free. What this produces is a group of hungry, creative people who are always looking to push the envelope. This year's finals production exemplifies all of this. We are doing things that make this production look more and more professional each year. We are proud to say that this year's finals presentation will be a huge leap from what FPF has done in years past. We invite you to enjoy it starting at 4:00pm today!
Also, you'd have to be a monster not to cry during The Notebook!
Recaps
Division D-1
Frosty Bronsons 52-Badgers 21
In the absence of Josh Feder, Joeseph Kano stepped in at QB. He seemed uncomfortable and distrustful of his teammates and instead telegraphed his throws. He was intercepted by Jean Sebastien Colling. Andre Frederick, Alex Holowach and Kevin St.Pierre.
James Nowakowski was devastating on the run. One specific touchdown run comes to mind where he broke toward the sideline on his right then cutback across the middle where he broke the ankles of 3 Badgers defenders.
The Frosty Bronsons have yet to play against a starting quarterback during these playoffs.
Backyard Bruisers 27-KGP RA 21
This upset went almost beat for beat in terms of how I expected the game to turn out. The Backyard Bruisers started with a lead and Brennan Burke controlled the pace in the second half. Dylan Garber and co. just ran out of time.
Jonathan Garfinkle had a great day with 7 catches 78 yards and a touchdown but Rich Humes went for 8/98 yards and 3 touchdowns.
This game served as the only bit of good news that Rich Humes would later lose in his Division C game in an event that was marred by officiating controversies (more on that in the upcoming Division C coverage)
Green Lantern Corps 40- Diablos 20
League president Rob Campana referred to them as Green Lantern CORPSE. I recommend that he not take pronunciation lessons from Moe Khan.
Diablos showed that they were not worthy of a true top seed.
I'm surprised that Marc-Andre Lapointe did not make any adjustments to take away either of GLC's top two receivers (Mendy Cardichon and Franck Ngandui) who scored two touchdowns a piece.
Straight Outta Breath 30- TOPSZN 18
I seem to have misunderstood Straight Outta Breath. It seems as though they are truly magnificent when they are on a run. It does appear as though they are on said run.
Mickey Marini was virtually uncoverable as he led the way with 8 catches in an offense that targets him on crosses at various depths.
Khlalil Kerr looked ok in this game but he threw 2 interceptions (to Shaq Lattimore and Max Marini) and TOPSZN was not able to make up for those errors.
Division D-2
Vikings 28-Lobster Dinner 19
Save for 7-10 yard hooks to Eric Pawlusiak, Lobster Dinner did not have a lot of room to maneuver against the Vikings defense.
Jonathan Brown took a sack in the Vikings redzone to end the half and another one late in the game on 4th down. Given that he did not get rid of the ball this turned out to be two opportunities to make this a game where he never even gave his receivers a chance to win the game. Nonetheless, this was an impressive output by Jean-Phillipe Lemelin who ended the game with 4 sacks for the Vikings defense.
Viking's Julien Schinck who caught two short touchdowns but he did drop a late game deep ball where he feigned a lame one handed attempt on an otherwise easy to catch pass over the middle of the field. Still, great team win by one of the most exciting FPF Franchises.
Ravens 26- Big Fun Party Mix 8 25
Big Fun Party Mix put up much more of a fight than I expected. With about 4 minutes left in the game BFPM8 went for a 2 point conversion. This was a bizarre decision as playoff games do go into overtime. Nonetheless, this was a brazen decision by Evan Ely Nolet and it was great to see. Unfortunately he was not rewarded for his confidence.
Ravens defense was the story but, Marc Antoine-Vallee did catch a pair of touchdowns as did Mike Addona. One of Addona's scores came despite a big hit on the goal line when Rico Tulino made an aggressive break on the ball.
Dean Demetriou's 6 catch 103 yard and 3 touchdown performance was not enough to push BFPM8 past the Ravens.
Trinity 26- ETC 18
If I weren't already a big fan of Benjamin McMahon before I would be now. No one worked harder in this game and his 6 catch 46 yard and one sack performance was the reward.
Trinity's defense was less than aware when Owen Bujarsky was subbed out and sent to play wide receiver and Philip Roberts Jr. came in on a long 4th and goal. In an obvious jump ball effort, it was thrown and Bujarsky went up and batted it forward, landed and then he dove to catch it in front of him.
Vincent Marquis looked to be healthy again as he caught 9 catches for 97 yards and 3 touchdowns.
Les Montagnards 25-Roadrunners 6
This game was never close and it would have been further out of hand if Julien Fiset-Cyr was a little sharper.
However, Mathew Yanakoulias was less sharp than his opponent as he had balls batted down all night and rusher Vincent Savaria-Jutras was in his face for the bulk of this game.
Semi-Finals
Division D-1
Catching their Breath
It was a weird week or so of action for the Backyard Bruisers their parent teams "Backyard Bullies" and "Rich and Famous" were bounced from the playoffs. For members who don't belong to the division D branch of the family they were left living vicariously through the experience of Backyard Bruisers and experiencing the joy through the support of friends while remembering their own season post"Humes"ly (I went a long way for that joke). After a 37-32 win, over Straight Out of Breath they may continue to do so. The Bruisers intercepted Max Marini 3 times (Brennan Burke once and Rich Humes twice).
The biggest issue for Straight Outta Breath was Max Marini insisting on going deep when the game was still close and he could have taken the momentum away from the Bruisers by simply marching down the field. Mickey Marini does well crossing the field at a variety of depths. I saw him running open on many routes that were ignored which is surprising considering he led the team with 6 catches (tied with Shaq Lattimore).
In Brightest Day
There was nothing I was more wrong about than my analysis of Hai Minh Luong coming into the season. In the past Luong made all of his reads pre-snap and it worked well in a more static defense laden FPF. However, with the prevalence of disguised looks and jumping patterns. However, he has adapted well. Having a receiving corps that includes Mendy Cardichon who had 3 touchdown catches and Franck Ngandui who caught a touchdown pass in this game. Ngandui's touchdown was on a goal line hook at the front cone. He boxed out the defender and absorbed a hard hit while holding on to the ball as if nothing happened. Mendy Cardichon intercepted a ball and was erroneously called out of bounds on what would have been a pick 6. Alex Andrescu intercepted a pass as well and added it to his 2 touchdown catches.
For Frosty Bronsons, it has been said that they would go only as far as James Nowakowski's arm would take them. I would argue that all teams in FPF are quarterback reliant. However, I will say that this game showed that it would require a great performance from Nowakowski to have moved on in the playoffs. This was not the case in the Semi Finals. There was a moment after a JS Collin touchdown followed by a Collin touchdown on a fade, where I thought this would be a tighter game. However, most of the game James Nowkowski was staring down the rusher and needed to buy time on almost every play before getting rid of the ball. It was a bizarre way to deal with Franck Ngandui's rush and it did not work well. In the end, Green Lantern Corps would win 40-25 over the Frost Bronsons and move into the FPF Finals.
Division D2
Vikings No Longer Afloat
The Vikings were a great story and while I have cheered for Trinity since their inaugural season, part of me was really pulling for the Vikings. I have played with Nicholas Gendron Vallee and have been excited by his QB play all season. While Trinity would go on to win the game NGV did have some great moments in the game. He ran for a touchdown to his right side eluding defenders until he got to the sideline and strolled into the end zone untouched. His touchdown passes to Phillipe Kotrbaty and Julien Schinck (2 each) were plays that kept the vikings alive despite Gendron Vallee's 2 interceptions. Sylvain Paquette caught several passes for his quarterback with Trinity rusher Benjamin Dansereau Leclerc closing in on his quarterback.
Benjamin Dansereau Leclerc did record three sacks in this game and it turned out to be a chess match as he and Nicholas Genrdon Vallee (who did run 6 times for 46 yards). On the other hand Jean-Felix Marquis largely played from inside the pocket and took a series of chances. While this did not turn out to be his most efficient game, he did connect on scores to Alexis Bessette (twice), Alexandre Samson, and Emile Grenier. The game appeared at hand when suddenly, the Vikings forced a turnover on downs. They would score to bring the game to a 35-33 score. However, there would not be enough plays to truly capitalize and ultimately the game would end with that scoreline. Trinity moves on to the Division D2 finals.
Quote the Raven: "For One More"
The Ravens were taking on a powerhouse in Les Montagnards. As I walked towards the group of familiar faces (and names… I mean half the team is named Addona), I noted that it looked like a medical ward located exactly at ground zero at the moment the zombie apocalypse first broke. Alex David and Mathieu House were banged up, Mike Addona was having tape applied to something growing out of his back, and Dan Addona, while healthy was fitting into what looked like RoboCop's knee brace. I had serious concerns for this who took the black in this game (Crows…Ravens…it's the same thing Jon Snow!)
Both teams were playing to their strengths. Alex David slowed the game down and despite the two interceptions, had the Ravens offence on pace in the redzone, Mathieu House and Mike Addona caught passes in tight areas. On one such play Mike Addona was lit up as Marc-Antoine Viens closed in on the ball and the two collided. Mike Addona would later score on a pitch play that was almost denied by a referee who misinterpreted the redzone pitch play criteria (it must be and was an overhand pitch). Luckily the referees were able to come together and make the right call.
Late in the game the Ravens almost blew the game as rusher Marc-Antoine Vallee sacked quarterback Julien Fiset Cyr and screamed in his face before politely returning the flag to the quarterback. The referee was tempted to throw the flag but did not. On the very next play it was yet another sack by Vallee and once again he screamed at the opposing QB and this time was awarded an objectionable conduct penalty.
The game would go into overtime. Julien Fiset Cyr attempted to throw a corner over Mike Addona and into the arms of Mathieu Girard-Provost. The ball however was overthrown and it did not make an impact on the final score. Alex David then took the ball and turned the man who almost turned heel and turned him into a hero as he hit Marc-Antoine Vallee on a slant at the back of the endzone. To take the lead. Julien Louis Cyr had one final opportunity to earn the win and he rolled to his right and delivered a ball toward the middle of the end zone and it was deflected/landed on by Adam Parasuco. With that, Ravens punched their ticket to the roadshow as they bear Les Montagnards 21-20 in overtime.
Finals Preview
Green Lantern Corps vs. Backyard Bruisers
Early in the season, Moe Khan and Alex Holowach declared that there was a top tier in Division 1 and then there was the rest of the pack. All season long Kiwi Island, KGP RA, Diablos and Get Off My D dominated the discussion. Be week 7 it appeared as though Green Lantern Corps and Backyard Bruisers season was done. However, here we are, less than 24 hours before the championship is crowned and for the first time in FPF history we see two 8 seeds competing for the FPF Championships.
For Green Lantern Corps, the strategy is fairly obvious. The duo of Franck Ngandui and Mendy Cardichon is virtually unstoppable. They get open quickly, they box out defenders, and they make plays in space. Hai Minh Luong needs to be himself. The cool, composed quarterback with an infinite repertoire of plays is one of my favourite lower division quarterbacks of all time. He is calm and collected and delivers passes all over the field. If he can avoid mistakes and control the pace of the game. Green Lantern Corps should be in a good position to win the game. Max Kevin Jocelyn is an underused part of the offence in the redzone but I would not be surprised if he makes a redzone play that can have a huge impact on the outcome of the game. Also look for Jerson Previllon and Alex Alendrescu to make plays on defense. As formidable as the GLC offence is, it will take a great defensive performance to beat the Backyard Bruisers.
That said, that may be a double edged sword. Since Brennan Burke has taken over for the Backyard Bruisers, they have been efficient and the offence has been at it's best. Burke's timing with Rich Humes is immaculate Derek Fontana is a great deep threat that no one seems to know about and Burke himself is a better athlete then he gets credit for. The injuries to Jonathan McQueen has a huge impact on what would have been a ridiculously dominant defense. Still their rotating spot at rusher is effective whether it's Devon wAtt, Derrick Fontana or Mark Donahue. This will allow the DB's to make plays on the ball. I think this game will come down to Hai Minh Long trying to manage the clock and simply not making a play when the game is on the line
Prediction: Backyard Bruisers 25-Green Lantern Corps 21
Trinity vs. Ravens
This was the matchup that I personally wanted to see by week 2 of the season. Whether it's JF Marquis, Alexandre Jubinville, Anthony Addona, Mathieu Houle or Vincent Marquis these teams are loaded with Div 3 talent in Division D-2. Weirdly, these are teams that have been doubted by my colleagues. Moe Khan has called Trinity chokers even though they have won a championship and made it to their second championship final in three years of existence as a franchise. Meanwhile, Francois Martin has looked at the Ravens and must have seen a different team on the field because he has seemingly not noticed how dominant their defence can be.
For the Ravens, it's all about size and I'm not talking about the length of Alex David's ummmmmmmmm….mullet. Danio Addona and Mathieu Houle are tall receivers who defy gravity and use their size to get open in tight spaces. Mike Addona is the type of snapper quarterback dream about. He is smart, and quick. Not only does he diagnose holes in the defence and exploit them with his knowledge of the system and his experience as a quarterback, he has the speed to make defences pay. Moreover, this is to talk about a team and ignore as I have written nearly a paragraph and ignored Anthony Addona. Anthony is the youngest of one of FPF's first families but his skill set is one that cannot be overlooked. He is absolutely a player that needs to be marked all over the field.
The Ravens are also in a precarious situation. As it stands, due to injury, the Ravens added Marc Antoine Vallee to the roster due to the injury to Mike Addona. Since, the team has been plagued with injuries and has not fielded the entire roster. However, in this game they will have all their players at their disposal and this will push the Ravens over the cap by 2.2 points. However, their is a loophole that will allow he ravens to play with their entire team. If Alex David receives a pass, it allows him to use his receiver rating thus allowing another player to take up the quarterback designation. If said player has an introductory QB rating, this may allow the team to lower a player's rating significantly.
Trinity is a strong team that matches up well against the Ravens. Jean-Felix Marquis needs to be patient and deliver balls from the pocket. Vincent Marquis, Alexis Bessette, and Alexandre Jubinville is as good a receiving trio that exists in Division D-2. Whoever isn't schemed against by the Ravens defence will need to shoulder the load for Trinity so expect for one guy to have a greater impact than the other two. Benjamin Dansereau Leclerc is a quick and tall rusher. Alex David reads the field quickly but doesn't have the strongest arm. If Dansereau Leclerc can take away a passing lane from Alex David it will disrupt his flood heavy system. However, I do think that Alex David will Manage the game well while Jean Felix Marquis will try to push the ball once too many times and pay the price for it.
Prediction: Ravens 31-Trinity 20
Sunday's Super Slims
The finals are right around the corner. We have a full slate of entertaining items aimed at improving the quality of our live play-by-play broadcast. For those who have not yet seen the Trailer for this Sunday's games have a look at the following link: https://www.youtube.com/watch?v=h_h_2OxHRc4&feature=youtu.be. Tune in live @ www.youtube.com/flagplus for our live stream tomorrow at 5:00 pm for the Division D game brought to you from Complete Bell. Otherwise the game will be posted on all Flag Plus social media accounts shortly after the game to watch the broadcast at your leisure.