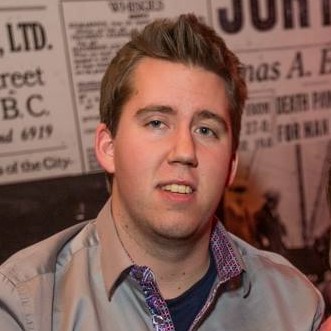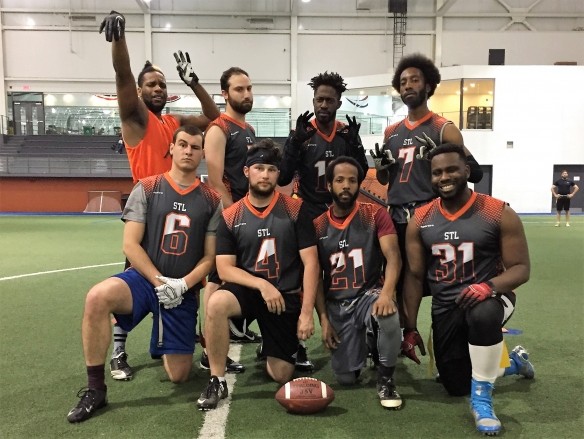 On a 2-game winning streak, can STL complete the comeback and put the slump to rest?
Week 12: The Finals
Wednesday, Aug 02, 2017
Division A | Division B
The Final 4.
Here it is, at last.
The most anticipated moment of the season; the Finals. Sure, many of you expected to be part of the grand finale and play a part in your team's success; I'm sure there's many disappointed players reading these lines, but that's also what makes this so great.
With 4 teams left standing and only 2 being crowned on Sunday, we're expecting a very wild finish to what was another amazing season under the FlagPlus Football banner.
Let's get started.
Week 13 – Finals
DA Finest showed their impressive offence, Rare Bears managed to come back from an ugly start, 6Fast worked their magic without key players and STL handed a beatdown. All in all, amazing semis.
Thoughts of the Week
Last Winter, we were expecting a mistake-free final between DA Finest and D-Boys and we had a very wild and turnover-y game. Expecting the opposite this season, will both Qbs play flawlessly?
I feel for Danny D'Amour; subbing in for Sammy Feder in the semis and getting hurt doing so.
Drop The Mic dropped an egg as STL blew them out from start to finish. Shitty nights happen, but let's not overlook their great season this quickly.
Looking at the scoresheet, you'd say Kevin Wyeth was flawless, but he actually didn't score before halftime; their only offensive flaw of the night.
I'd hate to see a blow out in either Division A or Division B finale. Sincerely.
STL looked GREAT on Tuesday night. The best I've seen from them all season. What a time to peak!
There's something about the Finals in Brossard
A list of some of the ridiculous plays I witnessed on Tuesday: Jamie Ojeaha's one-hand touchdown, Mike Harrington blazing past JD Chevalier for a 40-bomb, Vince Nardone being absolutely forgotten in the redzone, Quaysie Gordon-Maule's interception in the redzone, Justin Blanchard's touchdown on the 4th and goal and I'm sure I'm forgetting some.
This being my last article of the season, I hope you guys enjoyed it as much as I did.
I'll be, once again, in the booth commentating the Division A and B games on Sunday; looking forward to some great action.
Good luck on Sunday.
Recaps
Division A
DA Finest vs Braves: Although the scoreboard indicated a closely contested game, it hardly was. Braves blew a timeout to start as their 6th player Georges Gariepy and 7th Mike Pierrecin had off-the-field troubles causing them to be slightly late to their game. Starting off without his usual snapper, Jonathan Maheu was about to suffer a 4-and-out but Karim Binette jumped the route perfectly and brought it back for 6. With all their guys there for the second drive of the night, Braves got rolling and the game was tied at 6 when Kevin Wyeth first took the field. After dropping dimes all over, Finest' offence looked as dominant as it ever has been and, to be fair, both teams lacked a defence; up 32-24 with 5 plays left before halftime, it was time for the dagger by DA Finest, but the 40-bomb corner-post-corner by Pat Jerome was taken back after UC's went flying against both teams. With the touchdown taken away, Finest drove the field, but couldn't muster a score before the half to really put this game behind them. Scoring to open the second half made it a 2-score affair 38-24 and DA Finest maintained a 14-point lead the entire second half and ended the game in such terms. Braves scored in the last 5 plays, in garbage time and Finest conceded the 2-point convert to put an end to their misery. A very chirpy game controlled by DA Finest' offence the whole way proved there's no stopping them this season.
Monstars vs Rare Bears: Minutes before this game, I was discussing how we might have two 90+ point game in back-to-back fashion, but I couldn't have been more wrong as Rare Bears' offence opened their first two offensive drives with back-to-back interceptions (the first had Quaysie Gordon-Maule leaped in his own endzone to intercept Marco Masciotra and the second happened on the opposite side of the field, also in the redzone, but by Rod Mashtoub who ran it back past midfield). Monstars had a 6 point lead, but simply couldn't muster any sort of increase as Rare Bears' defence played impressive defence to stay in this game. With a game tied at 6 to end the half, I couldn't be more puzzled as to what I was witnessing. Opening the second half, Rare Bears' offence went to work and Marco Masciotra connected from midfield with Matt Kirouac for 6 as they improved their lead to 13-6. Late in the second, with the game on the line, Rod Mashtoub went to Ryan Aridi on a deep pattern against Marco Masciotra and, to many's surprise, Ryan had him beat and the right position on the ball, but the ball was slightly out of reach as the catch ended up being a bit too difficult for him and simply couldn't haul the pass in. In Ryan's defence, this was his first target of the game and, in no way, the easiest of catches to make, game on the line or not. Rare Bears went back offensively and scored their 3rd TD of the night to really put this game away and Monstars called it with 4 plays left as they knew they had no chance to generate a comeback.
Division B
Six Fast Guys Minus Ryan vs Coyotes: In the battle of the missing star power, Coyotes were without the Feder brothers and saw Danny D'Amour take snaps against the top team in the division; no easy feat. In Anthony Brisebois and Samuel Polan's absence, 6Fast felt a bit shrouded, but Alex Pilon answered the call as he scored the first 3 offensive touchdowns for his team and managed to have a very impressive defensive night covering Jacob Bernett and being tested quite a handful of times. With a 14 point deficit, Coyotes really needed a score before the half to cut the lead and gain momemtum, but Jasmin Rioux jumped a pass perfectly in the redzone on the last play of the half to keep his team in a favorable lead. With Danny D'Amour suffering a knee-to-knee collision in the second half on one of Justin Blanchard's touchdowns, the QB was obviously injured and couldn't afford moving in the pocket which took a straight shoot at his ability to generate a comeback; 6Fast took the second half by storm and maintained their lead the whole way to send Coyotes home and book their ticket to the Finals on Sunday.
Drop The Mic vs STL: Everyone has bad outings, it's sports and it happens. STL suffered from a bunch of them in the regular season where they saw their record go from 5-0 to 5-5 to close out the season, but Drop The Mic suffered it this week at the worst of times. Starting the game with a 4-and-out after STL's quick score, their defence looked absent as Dylan Taylor made swift work of what he was seeing and made it a 14-0 lead with only 3 completions. After big drops from his receivers, Mario Porreca decided to slow the pace down a bit and hit a hook, but Theo Ojeaha saw it from miles away and jumped the route to get his first interception of the night; the one he also brought back for six. With a 20-0 lead, STL never looked so dominant and DTM had no energy left to even muster a comeback; even more drops clouded their offence as Mario Porreca couldn't catch a break and STL continued to steamroll their competition with a 27-0 lead. Although the second half was a bit brighter for Drop The Mic as their offence finally started rolling and looking the way it should, it was too little too late as there was simply no way STL was losing this game and Dylan Taylor learnt from his previous games never to take his foot off the gas; STL's offence continued to roll as he distributed the ball to different targets and even allowed Seth Galina to play QB for a drive as he connected with Jameel Greenidge on a hook that he turned into a 40-yard TD. The dagger came a bit earlier as, the last play of the half, Theo Ojeaha launched a pass from his endzone to the opponents and saw his brother, Jamie Ojeaha, catch it after it was deflected by a group of players. Everything worked for STL both offensively and defensively which can only help with the biggest game of the season looming.
Players of the Week
Division A
Kevin Wyeth: His receivers created separation and made him look good, but his ball placement was astonishing. Kept off the field for most of the game, he still finished with 309 passing yards and 7 touchdowns.
Matthew Petrone: When I think back at the game, the most impressive plays that come up to mind are the two 4th downs in which he shone the most. A key pass deflect to force a turnover and a tackle behind the bag forced Monstars off the field. Well done.
Division B
Alex Pilon: Tested a bunch of times defensively, he proved everyone why he made the allstars with a dominant 2 interceptions, 3 Pds and 3 offensive touchdowns game.
Theo Ojeaha: Finishing with a passing TD, two interceptions (one for six), a touchdown and leading his team in yardage, there's no doubt he was the most dominant player on the field that night.
Matchups to Watch
Division A
Patrick Chenard vs Jordan McLaren: Rare Bears' offence will require both sides offensively to succeed and this is why this match up is bound to be interesting to watch: can Jordan McLaren create enough separation against Patrick Chenard to allow his QB to feed him the ball?
Division B
Anthony Brisebois vs Theo Ojeaha: There's zero doubt they'll line up against each other when the whistles are blown in. Can Brisebois find a way to make Dylan Taylor look elsewhere?
Finals Preview
Division A
DA Finest vs Rare Bears: FPF's most talked about rivalry will have another go at it in the Division A finals as Rare Bears will attempt to topple DA Finest away from what seems like yet another championship. In Rare Bears' favor, the last time they managed the feat in the playoffs was in a Spring season. Defensively speaking, although DA Finest bolster a ridiculous lineup of talent and football IQ, Rare Bears' raw athleticism takes it for me when I consider the turnover opportunities. Seeing how both teams played in their semi-finals matchups, Rare Bears' defence was absolutely dominant in shutting down the QB of the year whereas DA Finest' defence couldn't stop a nose-bleed although they maintained a very convincing lead the entire way.
Offensively, it's quite a different story. With utterly amazing performances from both offences over the years, this season's really goes to DA Finest and how unstoppable they've been over the last few weeks. Considering how they've both performed on Tuesday night in their semis, there was simply no stopping Kevin Wyeth as his deep throws had the perfect ball placement rendering defenders almost irrelevant and making his receivers look absolutely dominant whereas Marco Masciotra struggled early in the game overthrowing receivers on deep patterns and missing what usually is his bread and butter.
Overall, we've grown to expect amazing match ups between these two over the last few seasons and this one is bound to be no different. Am I anticipating another turnover-fest like we've witnessed in the Winter's finals? Not quite, but I do not believe this will be the game where both Qbs enjoy a perfect outing. Converts will determine whether one team's holding a one or two score lead and the earlier ones will set the pace for the rest of the night.
Prediction: 47 – 44 DA Finest
Division B
Six Fast Guys Minus Ryan vs STL:Foreseen preseason, the two top ranked teams will face each other for the first time this season in the finals. After suffering a major slump in the second half of the season, STL really turned things around in the playoffs by getting their revenge against Rich & Famous to play the semis last Tuesday. Offensively, STL has found their recent success in spreading the wealth around once the focus switched to the Ojeaha brothers and guys like Malcolm Christie and Guillaume De Palma managed to win their match ups. With two of the best defenders in the division leading the way for them, they still required the rest of the cast to step up and make plays when the game was on the line and we've finally started seeing good things from Guillaume De Palma, Terrence Adams and Seth Galina defensively holding their own and making plays. As long as Dylan Taylor can maintain his cool under centre, he'll be able to fabricate one of the best offensive outing we've seen in recent seasons. On the flip side, Six Fast Guys Minus Ryan has proved all the preseason doubters wrong in finishing with a dominant 8-2 record and demolished their way to the finals by making quick work of both KGP and Coyotes even when missing star players. Frederic Viens' offence has been as prolific as it ever has been and two of their defenders finished the season with allstar nominations. At full strength, not only do they have the best roster in the division, but can win pretty much every key matchup and become an absolute nightmare to play against. Will STL figure out the infamous 6Fast offence quick enough to keep the game within reach? Can anyone contain Theo Ojeaha and Jamie Ojeaha to minimalistic games under the brightest spotlights?
Prediction: 39 – 33 Six Fast Guys Minus Ryan
That's it for me this week. Hopefully this is what you've all grown to love and expect out of me for your weekly readings. If it isn't, you can send any sort of formal complaint to Paolo Della Rocca via twitter (@PeezeFPF) so I can keep tab and act like I didn't know about it. Otherwise, if you have any comments, feel free to hit me up either via emails (simon@flagplusfootball.com) or twitter (@DagenaisFPF). Until next time.